Self-Assured Positive Affirmations For Women [IMAGE Gallery]
We have some great and Positive Affirmations For Women that will help you relieve stress and will inspire you to have a great week. All of our Affirmations and Quotes come with awesome images that you can share on social media.
It has been proven that we become what we think. If we live in a mind full of negative thoughts and fears, the world we are moving through is certainly scary and full of inconvenience. By changing the content of our thoughts, reality takes on completely different colors and qualities. One of the most effective ways, and with excellent results, are affirmations – the positive and supportive thoughts we tell each other.
Affirmations work by reprogramming thought patterns and thus changing our experience of reality and our entire lives. Affirmations take minimal time, do not require any special conditions or preparations, and there is really no real excuse not to introduce them into your life today.
We have created a collection of Positive Affirmations For Women. We even created images for your convenience. You can find the quotes below.
*If you are using our images on your website, make sure to put a link back to us. THX.
---
Daily Supportive Positive Affirmations For Women
I am grateful to be living in this divine female body
---
My body is my responsibility, and I will do what's best for me, for me
---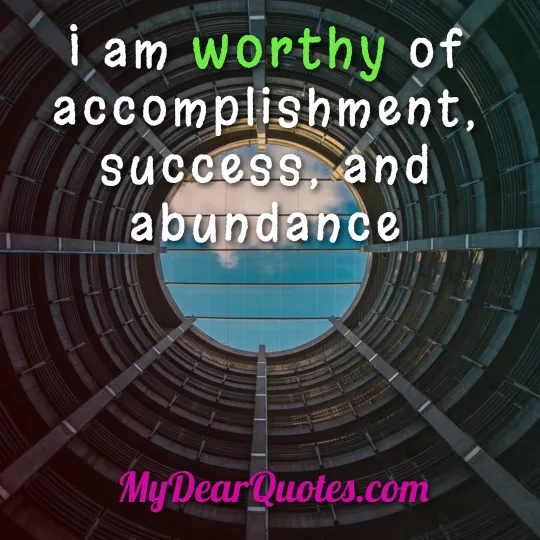 I am worthy of accomplishment, success, and abundance
---
My mind is clear of self-doubt, and I am ready to embrace every challenge that comes my way
---
My contributions are unique and meaningful
---
I am full of energy and optimism. I am ready to find joy
---
I can overcome negative thoughts and situations. I choose positive!
---
I am courageous, and I stand up for myself
---
Morning affirmations for women
---
I choose to let go of the old. My new path is before me. Today, my new life begins!
---
I am filled with energy for all the daily activities in my life
---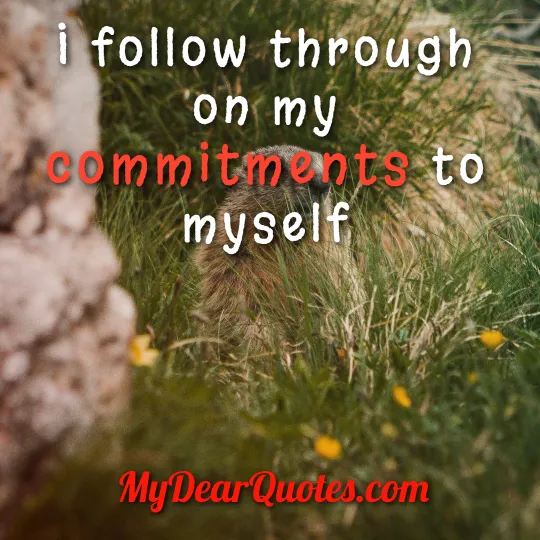 I follow through on my commitments to myself
---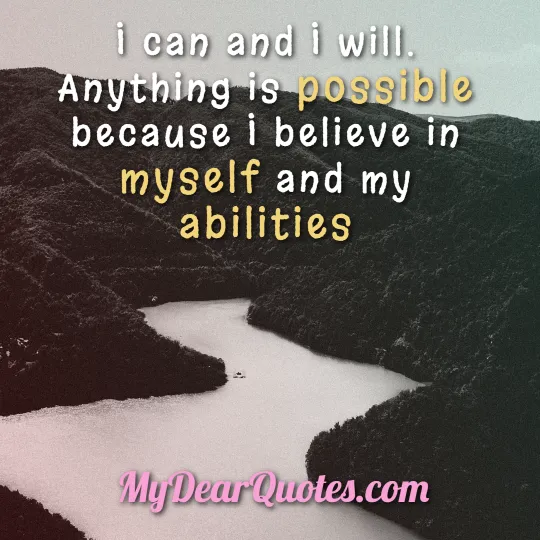 I can and I will. Anything is possible because I believe in myself and my abilities
---
I am learning and growing. Small improvements lead to big results
---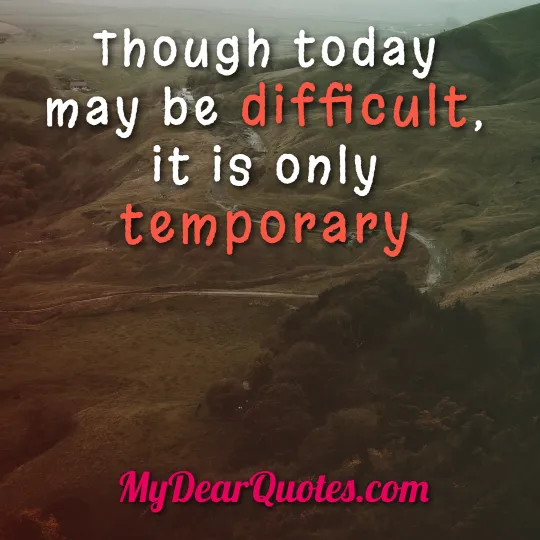 Though today may be difficult, it is only temporary
---
I love myself and thank every part of my body for taking me through this day
---
More Affirmations From Us
God Is Good Quotes
Monday Blessings
Friedrich Nietzsche Quotes
Daily Affirmations
Words of affirmation for LADIES
---
The past no longer matters. It has no control over me. What only matters is the present. What I do in the present will shape my future. The past has no say in this
---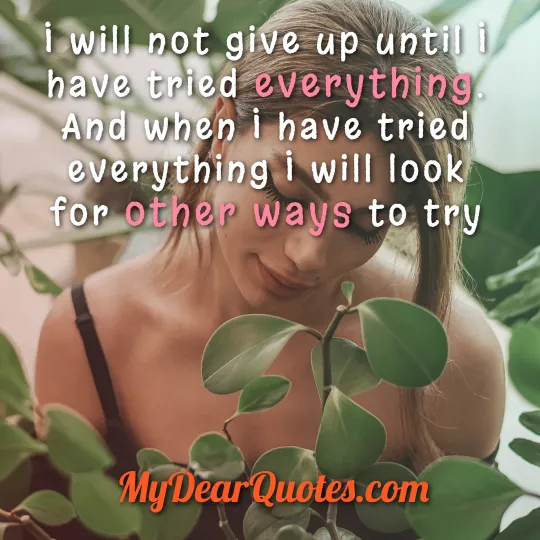 I will not give up until I have tried everything. And when I have tried everything I will look for other ways to try
---
I will only compare myself to myself. I know what greatness I can accomplish and I will only hold myself to that
---
I am a smart, capable, brilliant woman, and I have everything I need to get through this. When I make it through this I will be better for it
---
I will follow my dreams no matter what happens around me. The only person who can prevent me from achieving my dreams is me
---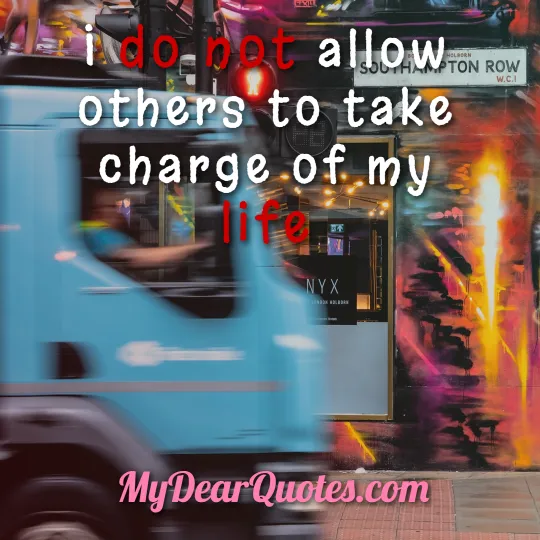 I do not allow others to take charge of my life
---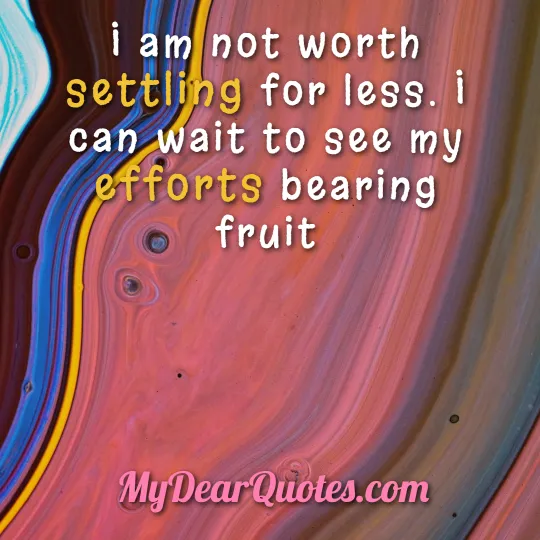 I am not worth settling for less. I can wait to see my efforts bearing fruit
---
Strong Girl Sayings And Phrases
---
If I decide to achieve something, I make it happen with my dedication and hard work
---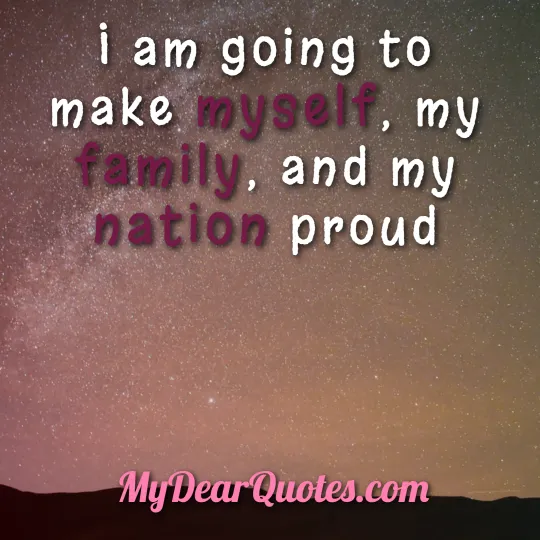 I am going to make myself, my family, and my nation proud
---
I know things do not happen overnight. I am patient with myself
---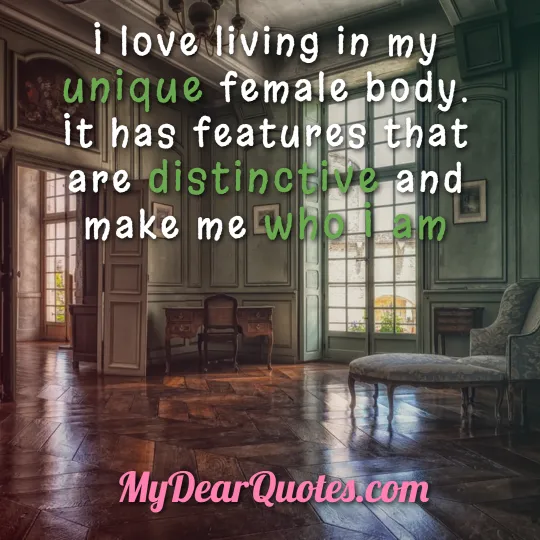 I love living in my unique female body. It has features that are distinctive and make me who I am
---
I exercise my body daily with ease and am amazed at the ways it can bend, move, stretch, and pose
---
No matter what goes on today, I know the truth that I am a radiant, powerful, and free woman
---
I don't need anyone else or anything to complete me because I am already complete just as I am
---
I maintain a positive attitude today despite any hurdles that come my way. I have what it takes to succeed
---
That was all about Positive Affirmations For Women. We really hope you liked it. Feel free to share us on Social Media. Thank You.
---