Super-GANGSTA King Von Quotes With IMAGES
25 images with King Von Quotes in this collection. All of the images are shareable. Feel free to pick your favorite caption.
King Von was an American rapper and songwriter signed to Lil Durk's record label, Only the Family and Empire Distribution.
His first album, Ca'von, was released in 2017. Von's single "Took Her To The O (2020)" became his most popular songs. Born Davon Daquan Bennett on August 9, 1994 in Chicago, Illinois, he grew up in the "O-Block" on the South Side of Chicago, Illinois.
He had two older brothers and a sister named Kayla B.
On November 6, 2020, King Von was killed after being shot in an Atlanta nightclub. He was 26 years old.
*If you are using our images on your website, make sure to put a link back to us. THX.
---
King Von Quotes About Life
My love don't come with a price, you could put me in ice, it won't stop me from skatin' off
---
I only trust one person, and that's my Glock
---
I thought I would have a real relationship, but I guess not
---
Every video I see I'm as bad as hell
---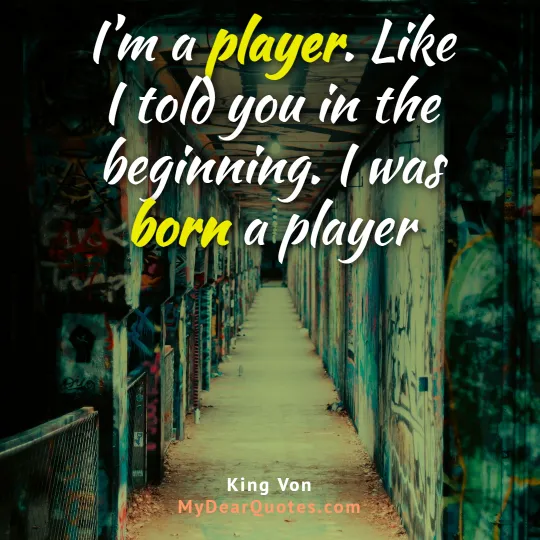 I'm a player. Like I told you in the beginning. I was born a player
---
You either gone wait on it, or you gone go and get it? The choice is yours
---
My life grand theft auto – All my guns on semi-auto
---
That shit gonna figure it out in real life
---
It's either gon be you in jail or you die, or you get lucky in this bih
---
I am what I am. What I'm not, see I'll never be
---
King Von Inspirational Quotes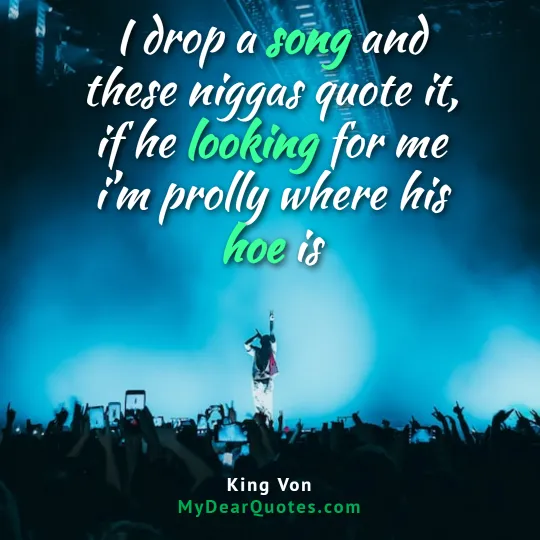 I drop a song and these niggas quote it, if he looking for me i'm prolly where his hoe is
---
Everyone be smilin', they miss me
---
I'm rich and they can't take it, I'm just happy that we made it
---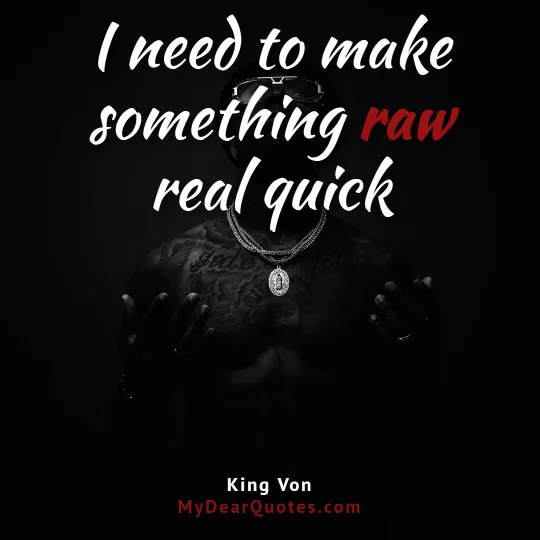 I need to make something raw real quick
---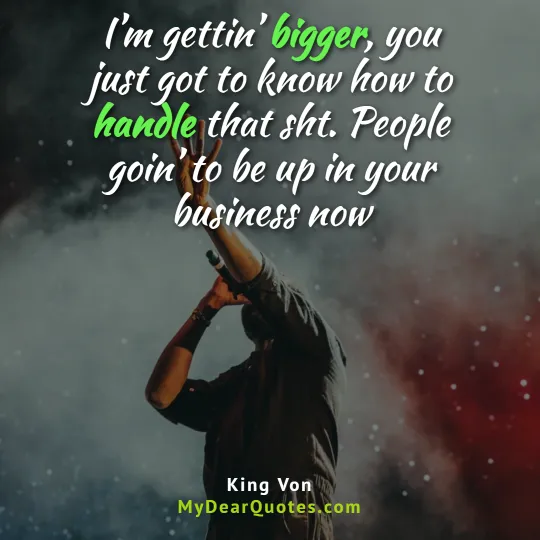 I'm gettin' bigger, you just got to know how to handle that sh*t. People goin' to be up in your business now
---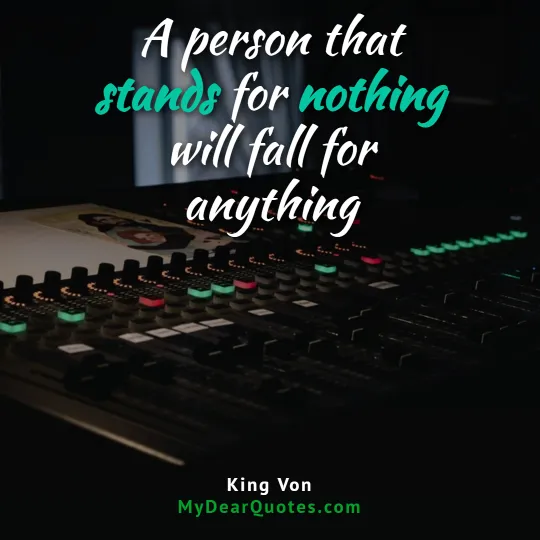 A person that stands for nothing will fall for anything
---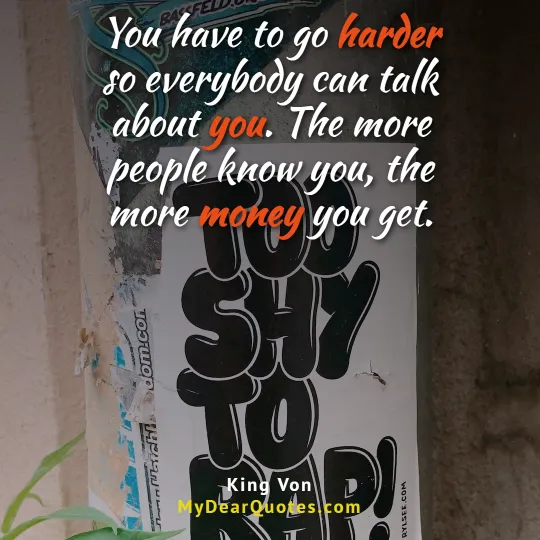 You have to go harder so everybody can talk about you. The more people know you, the more money you get
---
We are strong, but we are stronger together
---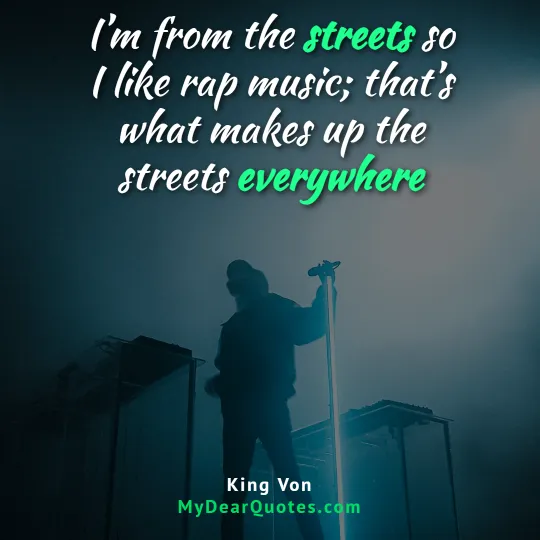 I'm from the streets so I like rap music; that's what makes up the streets everywhere
---
I remember the times I had nowhere to go
---
Need more Rap quotes?
---
Bonus rap captions
I got lot of people to take care of
---
Atlanta…they ain't tripping so hard
---
Would've never guessed I'll be making movies
---
Ain't no switchin sides you gotta pick a side
---
Give positive vibes out even though what we rappin' about is really just entertainment right now. It's just music
---
If you liked our King Von Captions, share the images on Pinterest. THX
---