40+ GANGSTA Trippie Redd Quotes
Awesome Trippie Redd quotes with customized images for social sharing. Be inspired and motivated from T`s phrases and lines.
Who Is Trippie Redd?
Trippie Redd, born Michael Lamar White IV, is an American rapper and singer. He is best known for the singles 'Love Scars' and 'Dark Knight Dummo' at the top of the charts.
He was born and raised in harsh conditions, and grew up without a father. His father was in prison at the time of his birth and was raised by a single mother. He grew up listening to contemporary rap music his mother played at their house.
He started taking music seriously in 2014, and recorded two songs at the age of 15, but later deleted them after a poor response. He finished high school and moved to Atlanta to begin a music career.
He began his career working with well-known artists such as Lil Wop, and released his debut combination in 2017.
In 2018, he released his debut album 'Life's a Trip.' Although critics did not accept the album well, it did commercially well. It debuted at number four on the Billboard 200 and sold 72,000 copies in its first week.
Trippie Redd has had several quarrels in his career. His most notorious conflict was with rapper 6ix9ine. Trippie claimed 6ix9ine was a pedophile. As a result, he was beaten by one of the 6ix9ine men.
Trippie then recorded a live video of the deception intensifying. He also had a minor quarrel with XXXTentacion. However, the quarrel was short-lived and was soon resolved.
*If you are using our images on your website, make sure to put a link back to us. THX.
---
Great Trippie Redd Quotes
I was trapping, getting it by my 'lone Rocket got them pints for the low Chris got the rocket, he gon' blow
---
Okay, and this is for every rapper that had a shot at sendin' me Your efforts ain't getting you anywhere in this industry
---
Ooh, baby, I need you in my life, in my life Please, bae, don't go switchin' sides, switchin' sides
---
Shawty, I just want your love for a minute I be captain baby, you can be lieutenant
---
Baby, your love is my medicine, when I'm up, bring me down
---
If Chief Keef can run around and say he's 300, I'm definitely 1400
---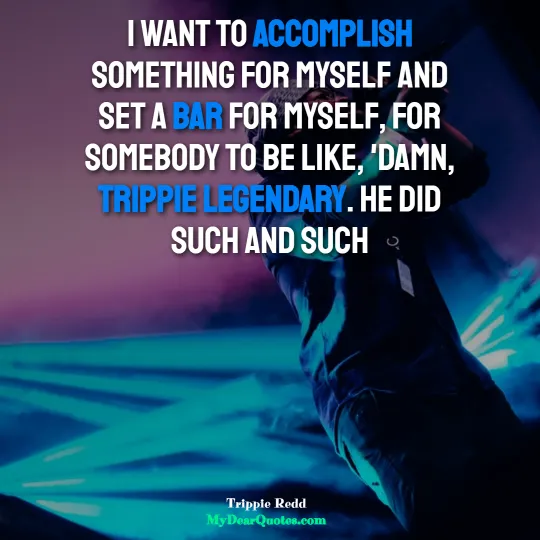 I want to accomplish something for myself and set a bar for myself, for somebody to be like, 'Damn, Trippie legendary. He did such and such
---
Get whatever tattoos you want, just make sure they mean something at least
---
I honestly just live in Trippie Redd's world. I don't live in America… I ain't finna live anywhere else but America
---
Anything Drake drops is timeless. Its always timeless, its always lit
---
Trippie Redd Captions
Rule number 1: Never trust no bitch
---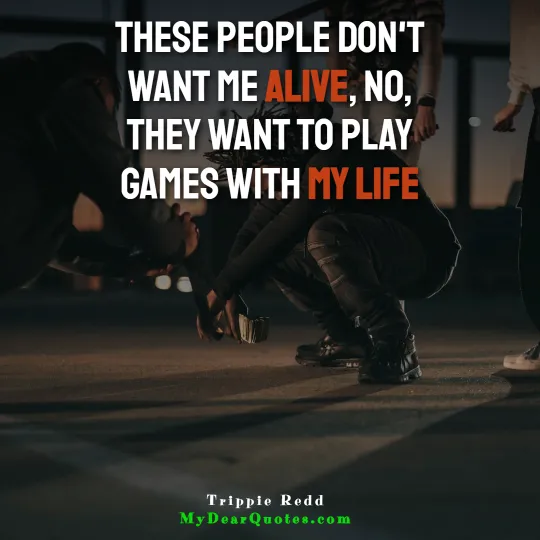 These people don't want me alive, no, they want to play games with my life
---
I just bought my mom a new Wraith, thanking God for a brand new day, and I'm on the road, I'm just thinking about your face
---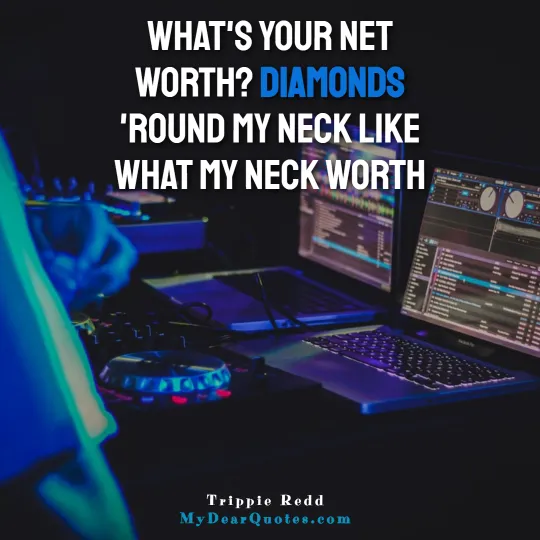 What's your net worth? Diamonds 'round my neck like what my neck worth
---
Mama raised a motherfucking savage. The streets raised a motherfucking savage. And the industry made me a brand new savage
---
I recorded it in the dark. I didn't have no pen, no pad. I was in the dark in the whole opposite room. It was cold as f**k.
---
Me and my friends made a group called 1400 and the number always stuck with me. I always see it everywhere I go
---
Man, it's big brack, know the deal Man, it's big slatt, you know the deal Draco a big dragon, fire hell
---
I don't really care what type of beat it is. As long as it appeals to my ear, I'm gonna do a song to it
---
If I live and breath something, I might as well show everybody what I live and breath
---
Need more rap or R&B quotes? Check below
SAYINGS AND QUOTES FROM KEHLANI
LYRICS AND QUOTES FROM CHIEF KEEF
---
Trippie Redd Love Quotes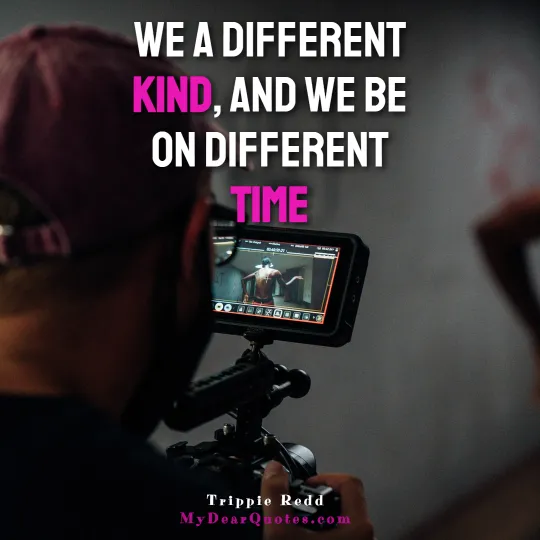 We a different kind, and we be on different time
---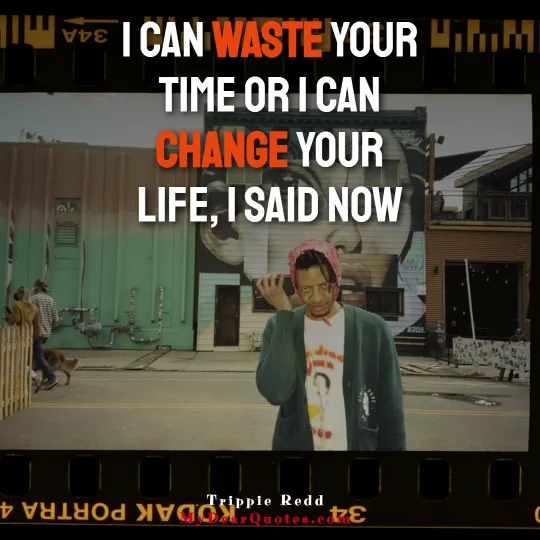 I can waste your time or I can change your life, I said now
---
We don't rap beef, man We slide, man, we drill people, man
---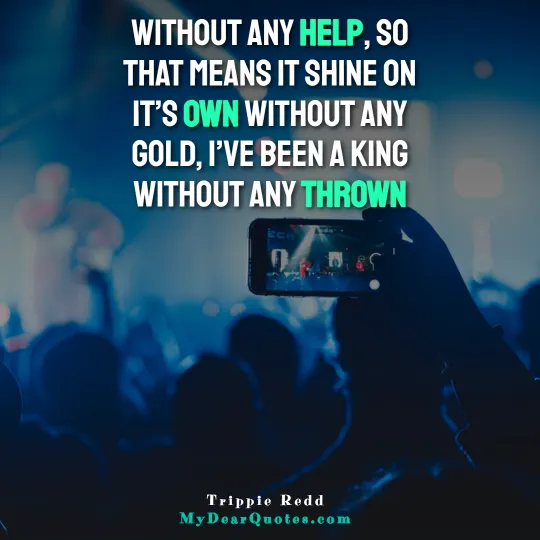 Without any help, so that means it shine on it's own Without any gold, I've been a king without any thrown
---
Girl you got me, just going out bad Love scars, you got me real sad
---
I do stuff on my own, I think for myself, and I've always looked out for others
---
Don't worry about what other people say, you could be doing what they're doing or even better than them
---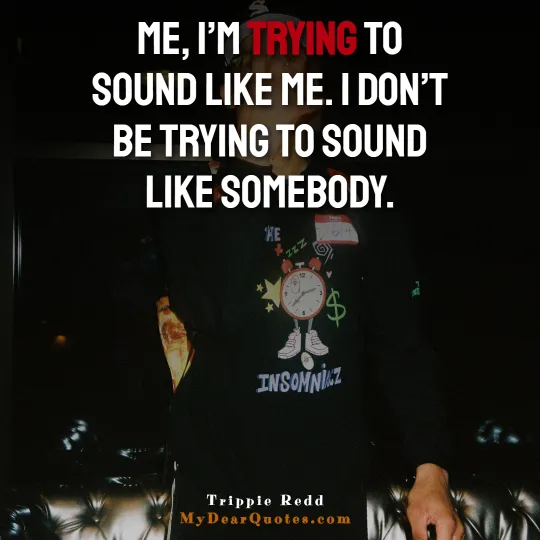 Me, I'm trying to sound like me. I don't be trying to sound like somebody
---
I listen to my music all day, every day. I study my craft. I try to figure things out within listening to my music
---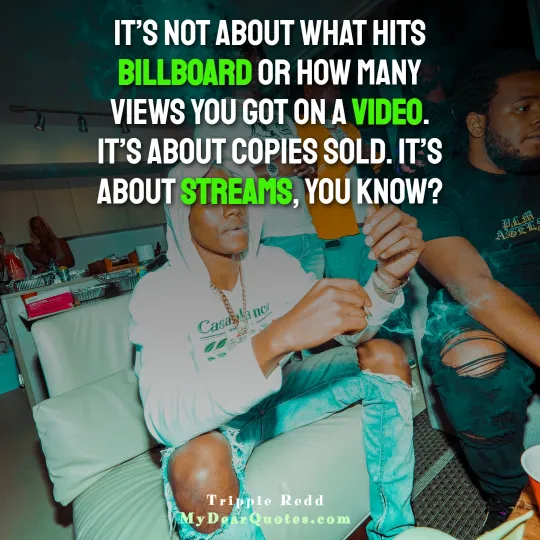 It's not about what hits Billboard or how many views you got on a video. It's about copies sold. It's about streams, you know?
---
Gangsta Sayings With Images
No artist that beefs with me or talks down on my name has that many platinum songs. They're all gold
---
There is no time where I feel like I will fall off. I feel like I will always last
---
I worked at Little Caesar's for about two days, bro. I was out. That's the only job I've ever had
---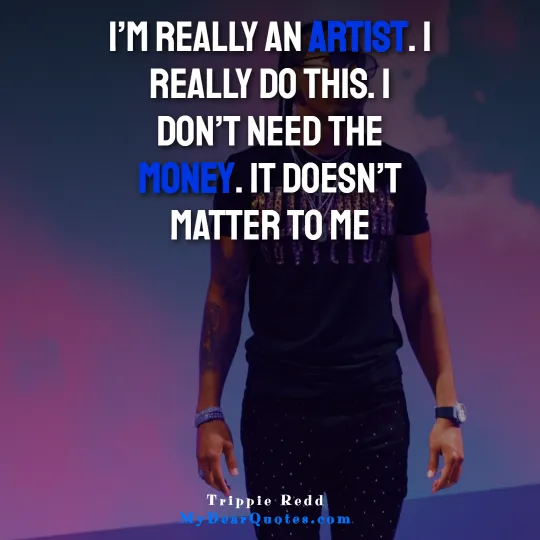 I'm really an artist. I really do this. I don't need the money. It doesn't matter to me
---
I would put LeBron on a track
---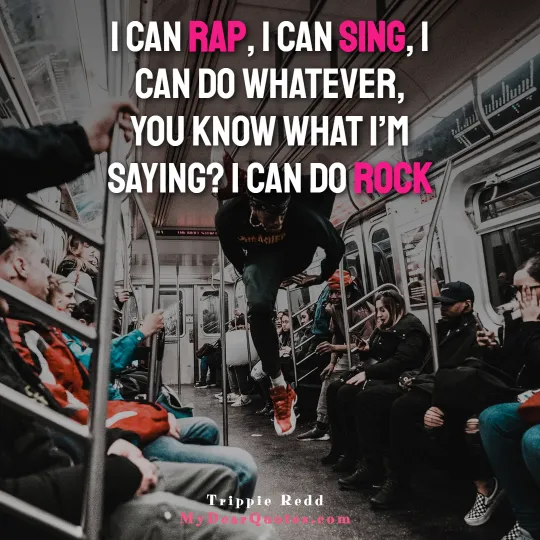 I can rap, I can sing, I can do whatever, you know what I'm saying? I can do rock
---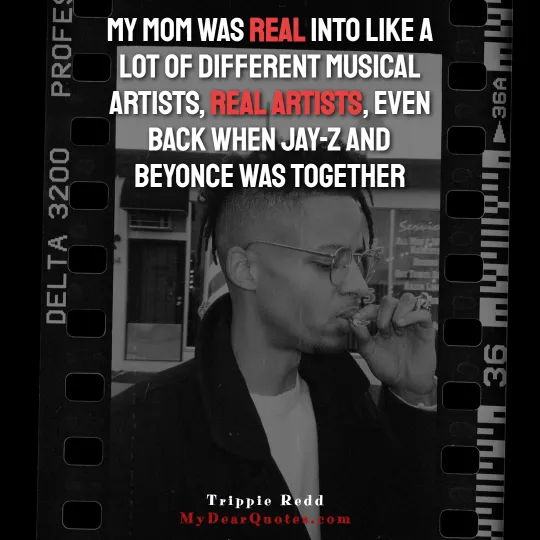 My mom was real into like a lot of different musical artists, real artists, even back when Jay-Z and Beyonce was together
---
If you ain't heard then you're too late. Yeah, fresh and clean like toothpaste
---
One thing I'm not going to do is change up anything. Like, I'm always gonna be me
---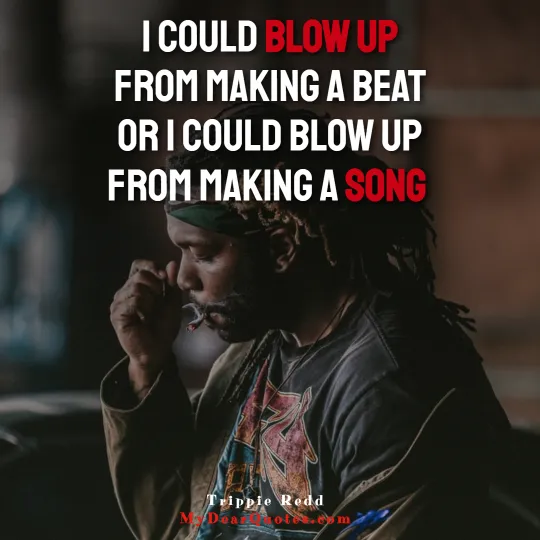 I could blow up from making a beat or i could blow up from making a song
---
Share the images from our Trippie Redd Captions post, on Pinterest. THX.
---