Spider Man Quotes And Sayings
Spider Man Quotes And Sayings With Pictures From The Iconic And Beloved Superhero. All Pictures Are Shareable. Enjoy.
Spider Man Quotes
---
But No Matter How Hard I Try… People… Die!
---
My Name Is Peter Parker, And I've Been Spider-Man Since I Was Fifteen Years Old
---
When I Think Of Spider-Man? I Think, No Matter What… He's Never Going To Stop Helping People
---
No Man Can Win Every Battle, But No Man Should Fall Without A Struggle
---
Ah, Man, When Wolverine Grows His Face Back, He's Really Gonna Be Pretty Upset
---
Remember, with great power comes great responsibility
---
I'm just your friendly neighborhood Spider-Man
---
I love you… I love you so much. I always have
---
Scroll For More Spider Man Sayings
---
Sometimes to do what's right we must be steady and give up the things we desire the most… even our dreams
---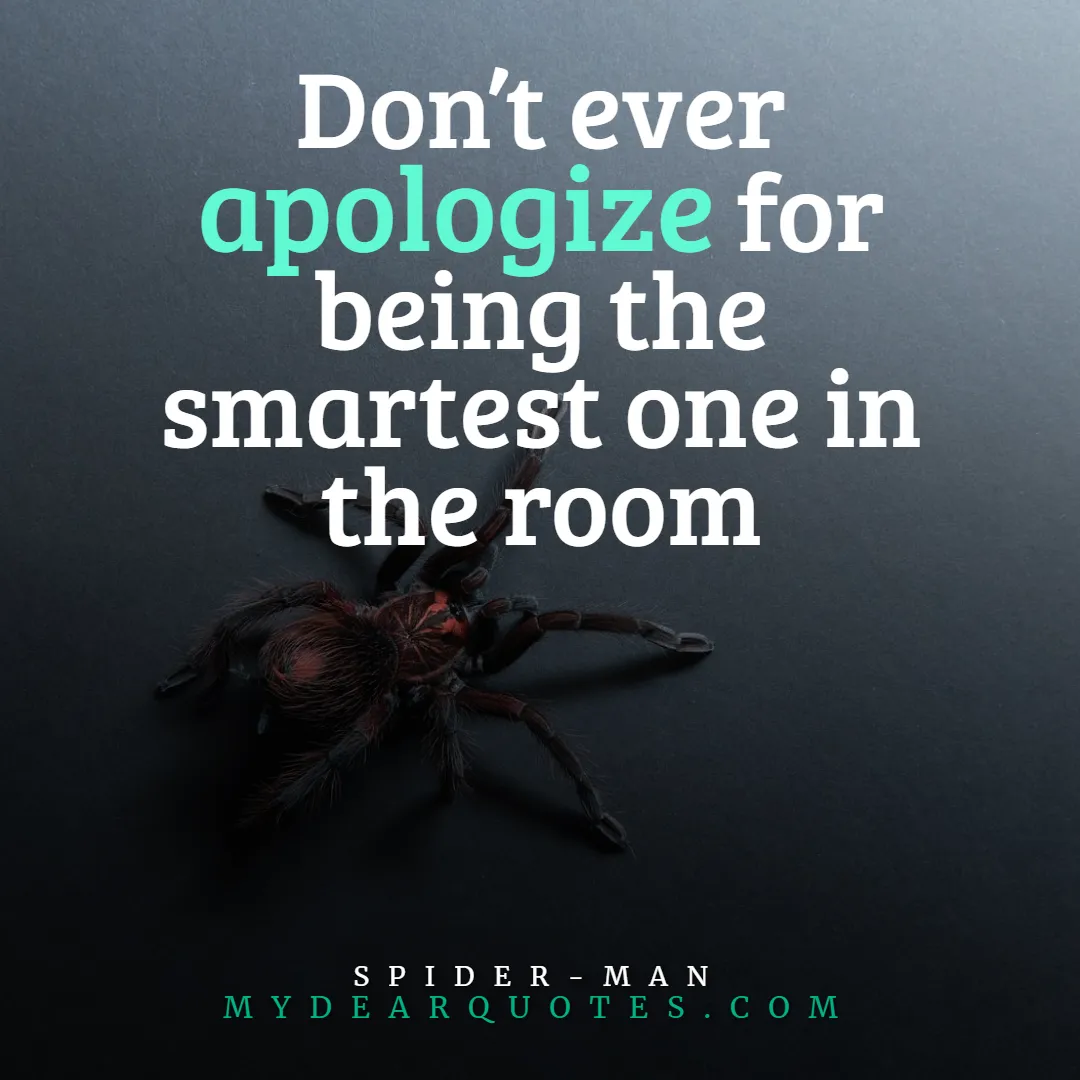 Don't ever apologize for being the smartest one in the room
---
No matter what I do, no matter how hard I try, the ones I love will always be the ones who pay
---
If you keep something as complicated as love stored up inside, it could make you sick
---
You can't think about saving the world. You have to think about saving one person
---
A man has to be understanding and put his wife before himself. Can you do that, Peter?
---
Every day I wake up knowing that the more people I try to save. The more enemies I will make
---
More Peter Parker Quotes Below
---
Not everyone has a happy ending
---
Never wound what you can't kill
---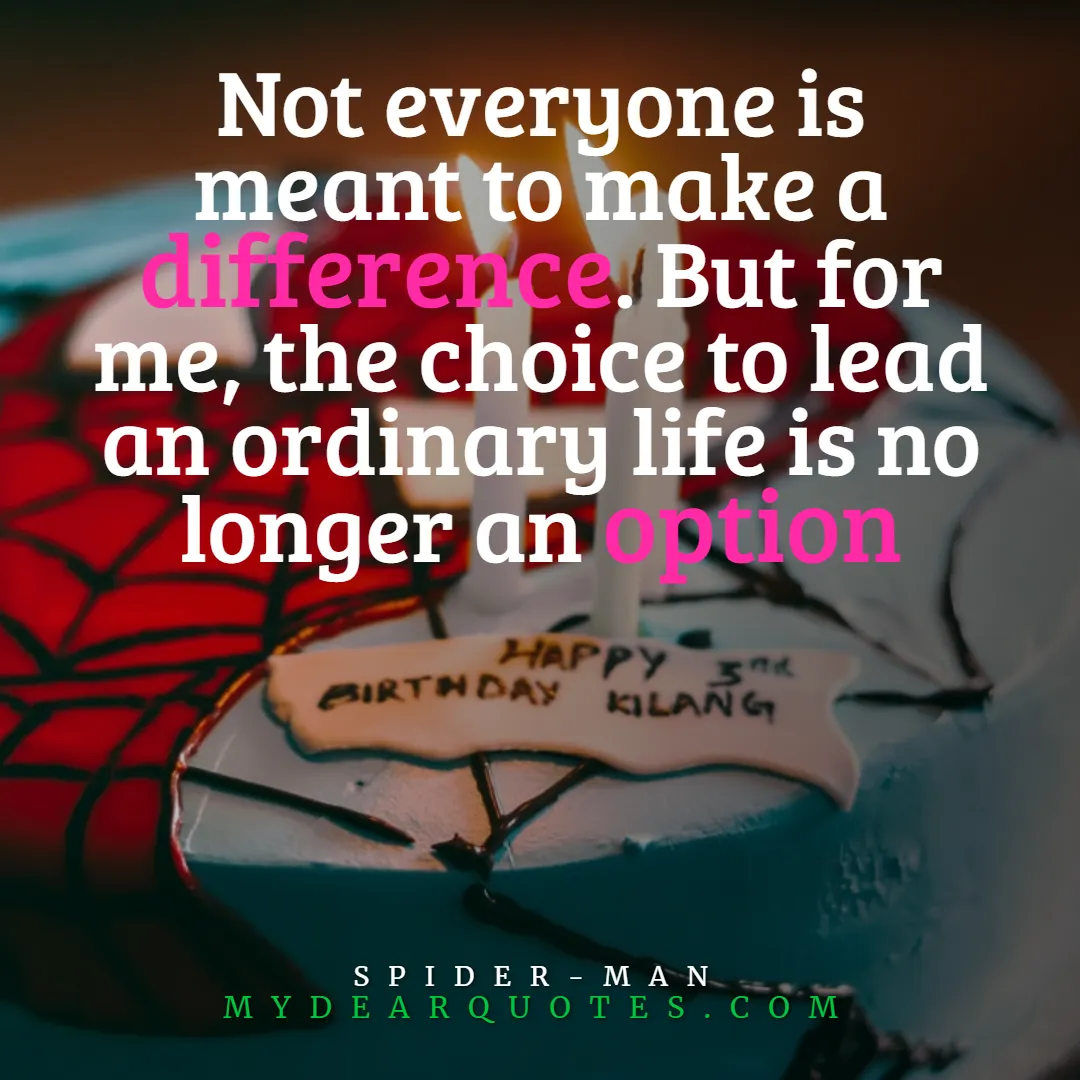 Not everyone is meant to make a difference. But for me, the choice to lead an ordinary life is no longer an option
---
Look, when you can do the things that I can, but you don't, and then the bad things happen, they happen because of you
---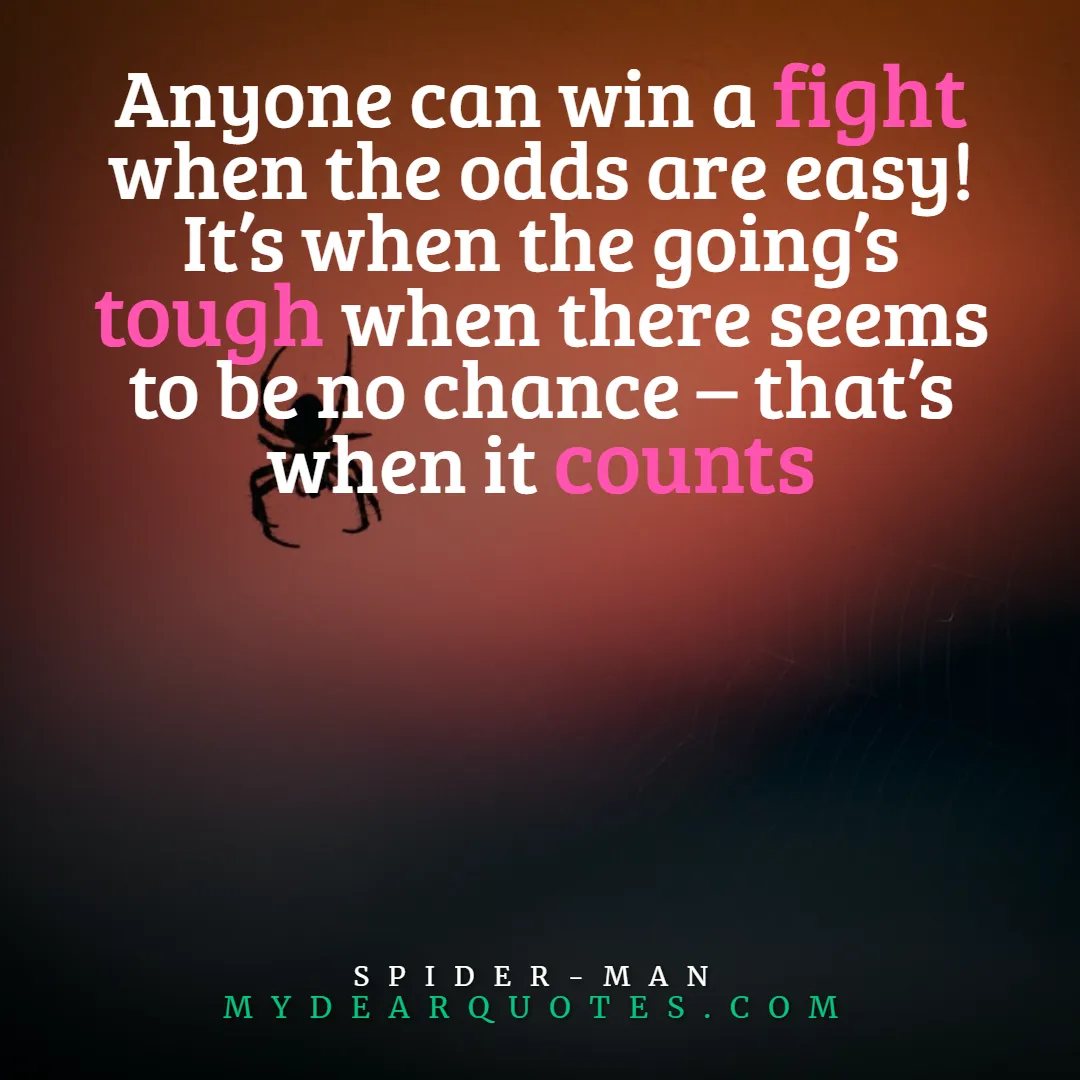 Anyone can win a fight when the odds are easy! It's when the going's tough when there seems to be no chance – that's when it counts
---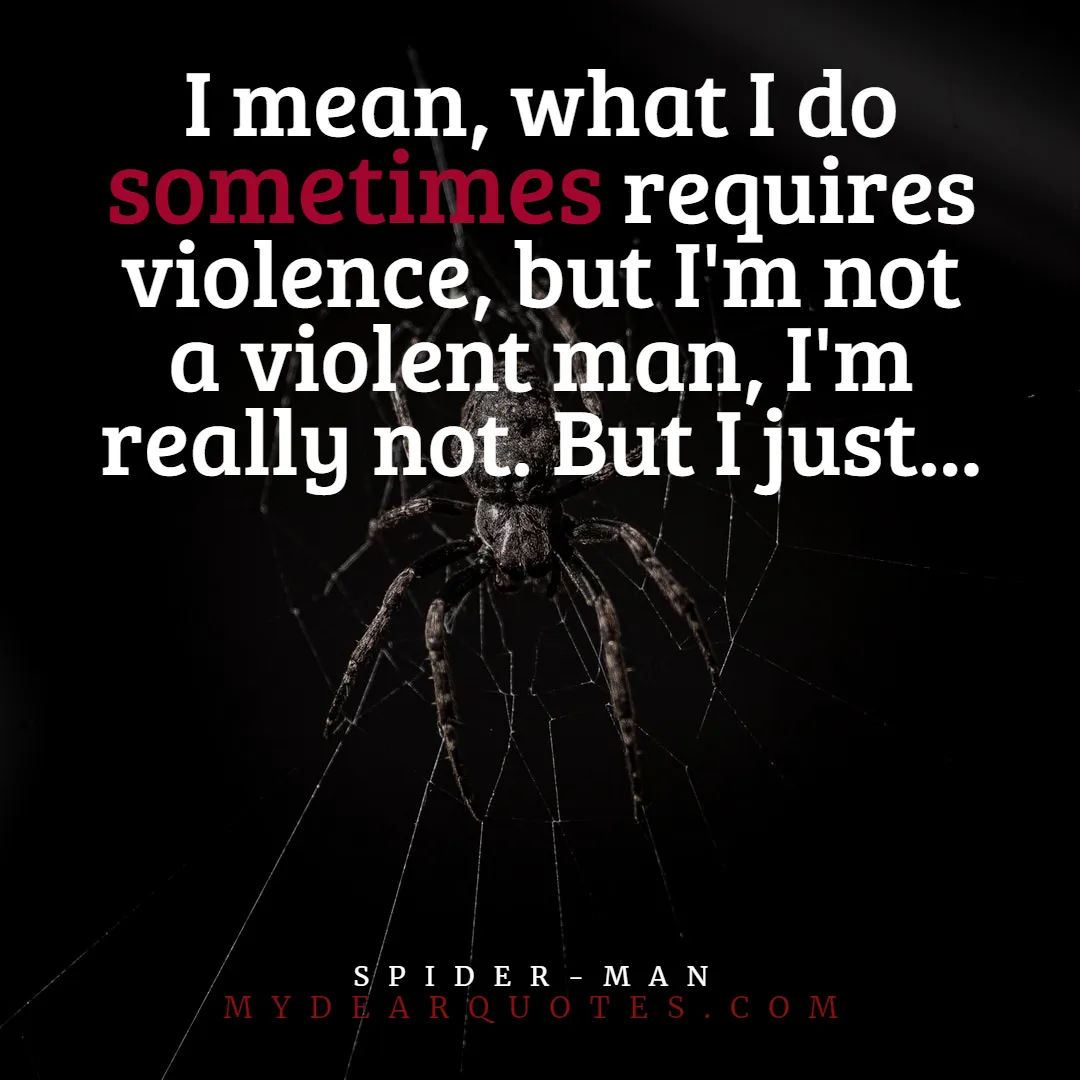 I mean, what I do sometimes requires violence, but I'm not a violent man, I'm really not. But I just…
---
You have a metal arm? Dude, that is so awesome!
---
More Quotes From Us
8 Spider Man Famous Quotes To Go
---
Why can't Spider-sense warn you when you're about to get dumped?
---
Love should never be a secret. If you keep something as complicated as love stored up inside, it could make you sick
---
The great thing about MJ is… when you look in her eyes … everything… feels… not quite normal
---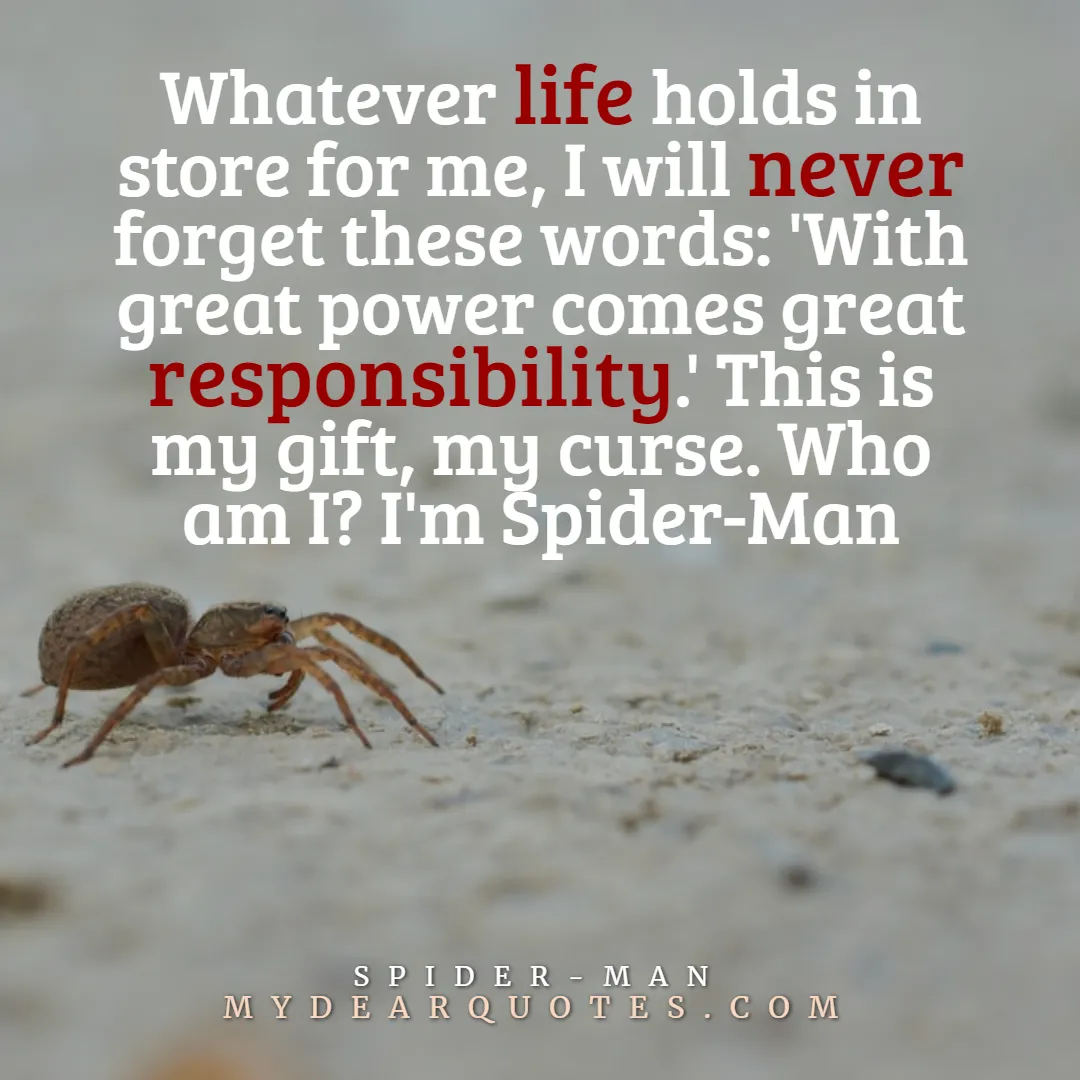 Whatever life holds in store for me, I will never forget these words: 'With great power comes great responsibility.' This is my gift, my curse. Who am I? I'm Spider-Man
---
Secrets have a cost. They're not free. Not now, not ever
---
The itsy bitsy spider went up the water spout, down came the goblin, and took the spider out
---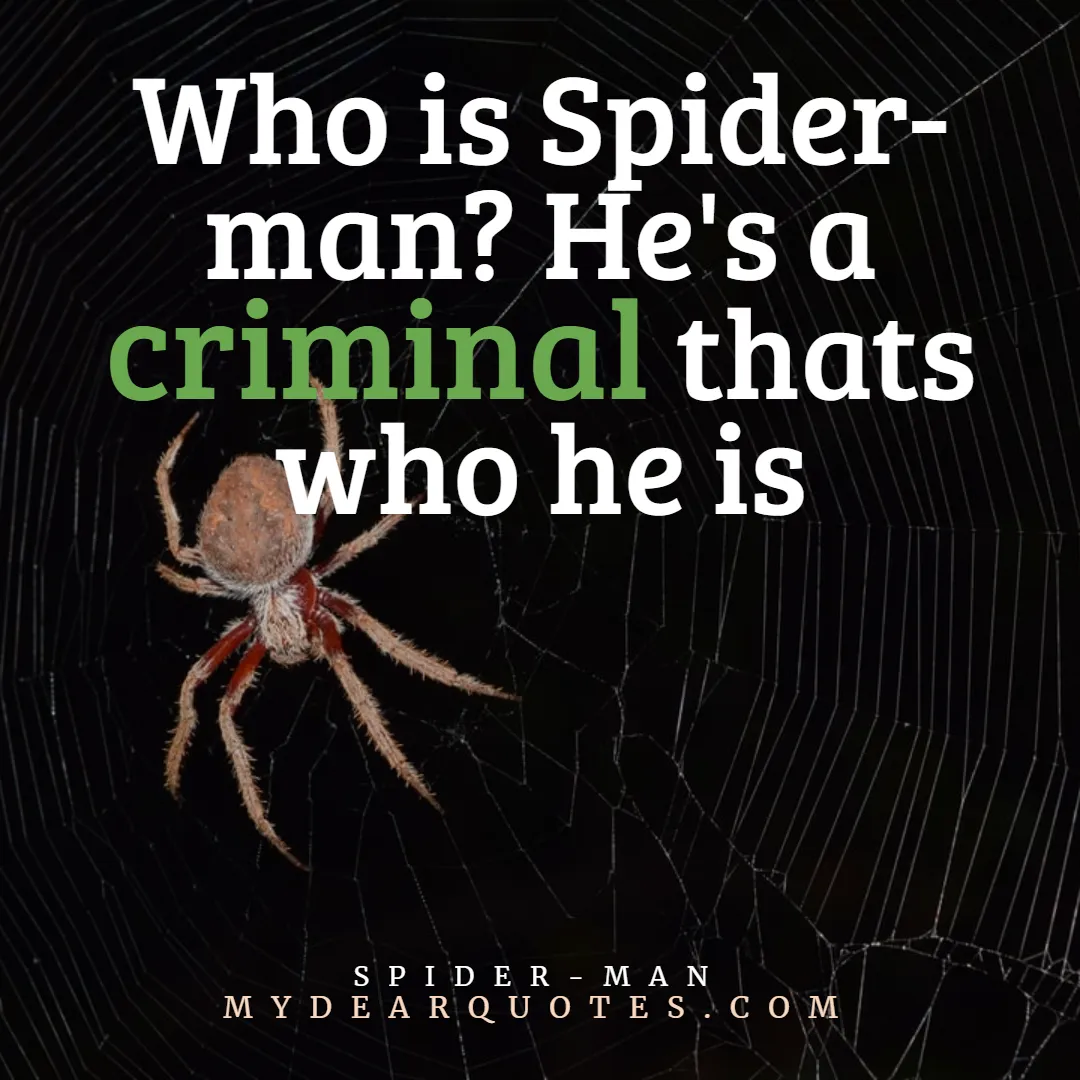 Who is Spider-man? He's a criminal thats who he is
---
Do I get to say thank you this time?
---
Those were 30 Spider Man Quotes that we have created for you. All of the pictures are shareable. Just hover over them for share. Thank You.
---
---