Ariana Grande Quotes
Ariana Grande Quotes From the Bellowed American Actress And Singer. All Quotes Come With Beautiful Images For Social Sharing. Lets Start.
Ariana Grande Song Quotes
---
When you feel your best, everybody else can feel it, too
---
The best part about having true friends is that you can go months without seeing them and they'll still be there for you and act as if you'd never left
---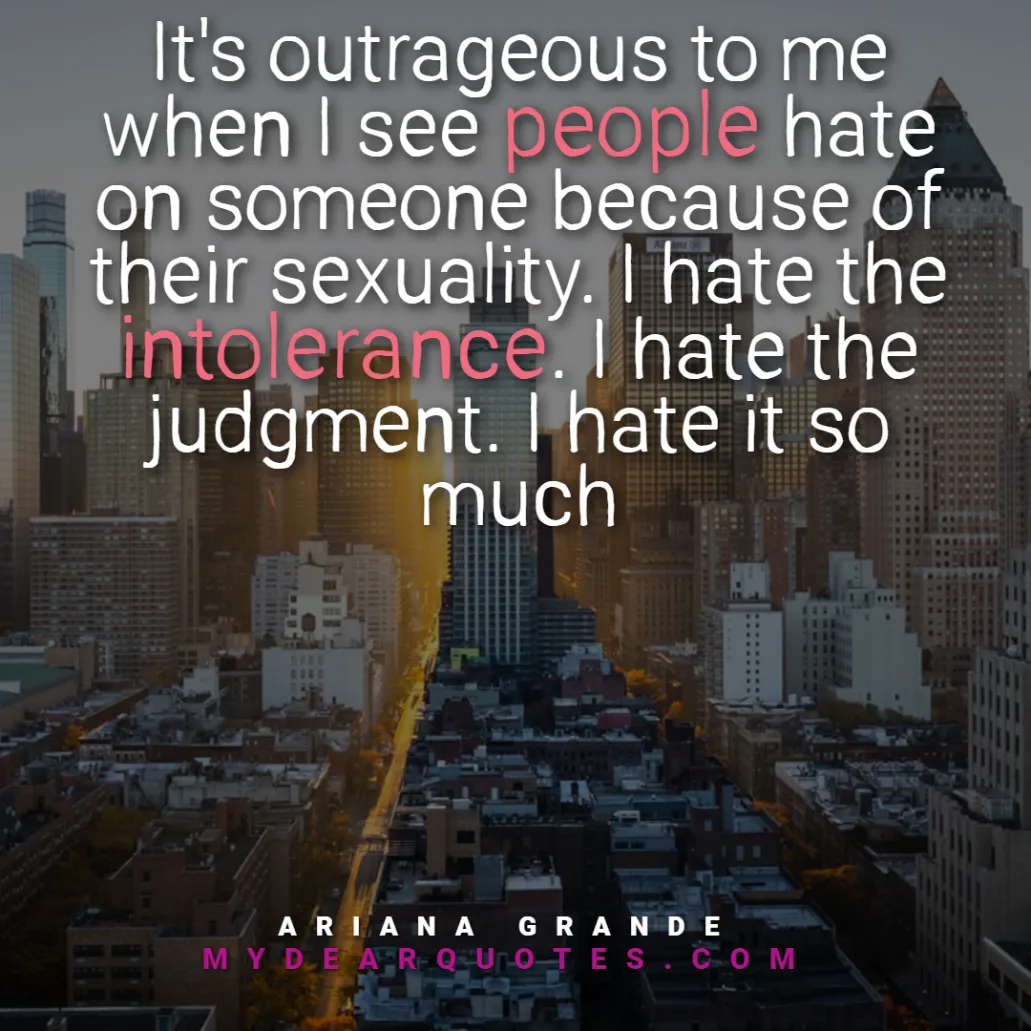 It's outrageous to me when I see people hate on someone because of their sexuality. I hate the intolerance. I hate the judgment. I hate it so much
---
Of course I love music and I love what I do, but seeing their response to my work is my favourite part of it
---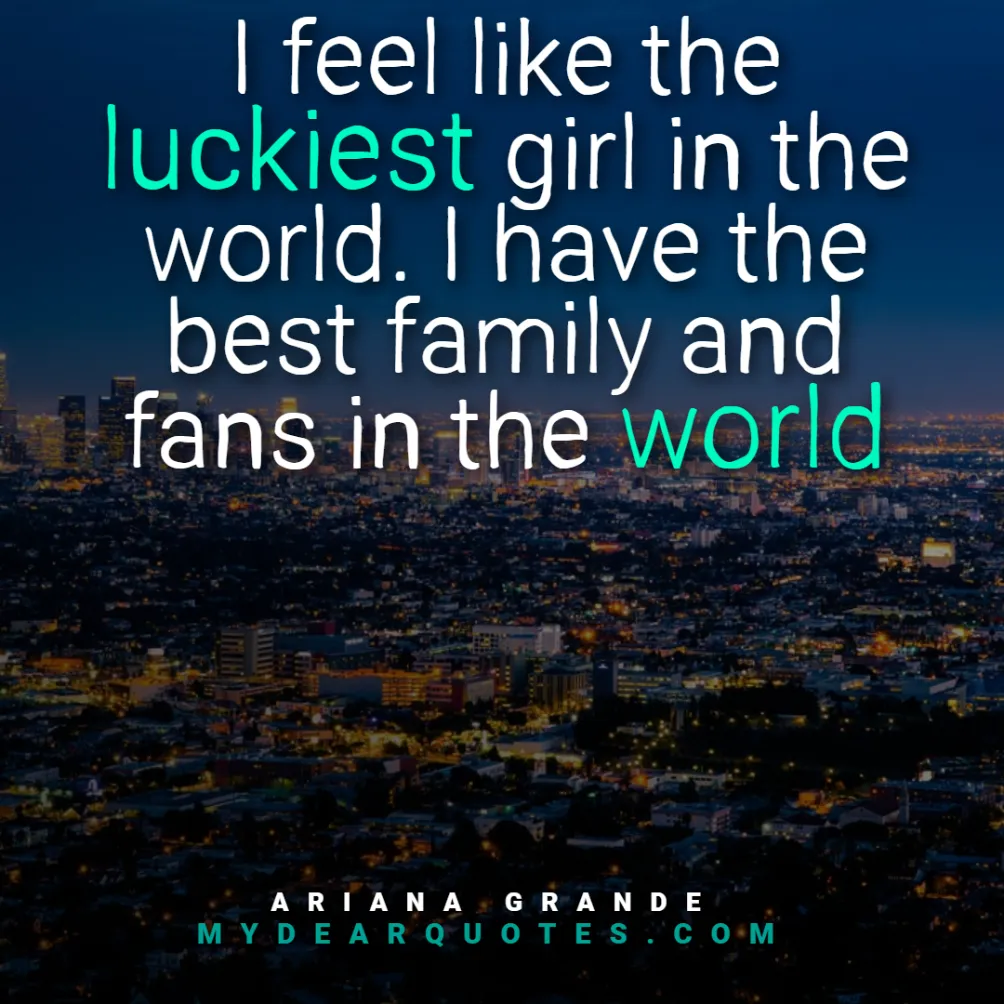 I feel like the luckiest girl in the world. I have the best family and fans in the world
---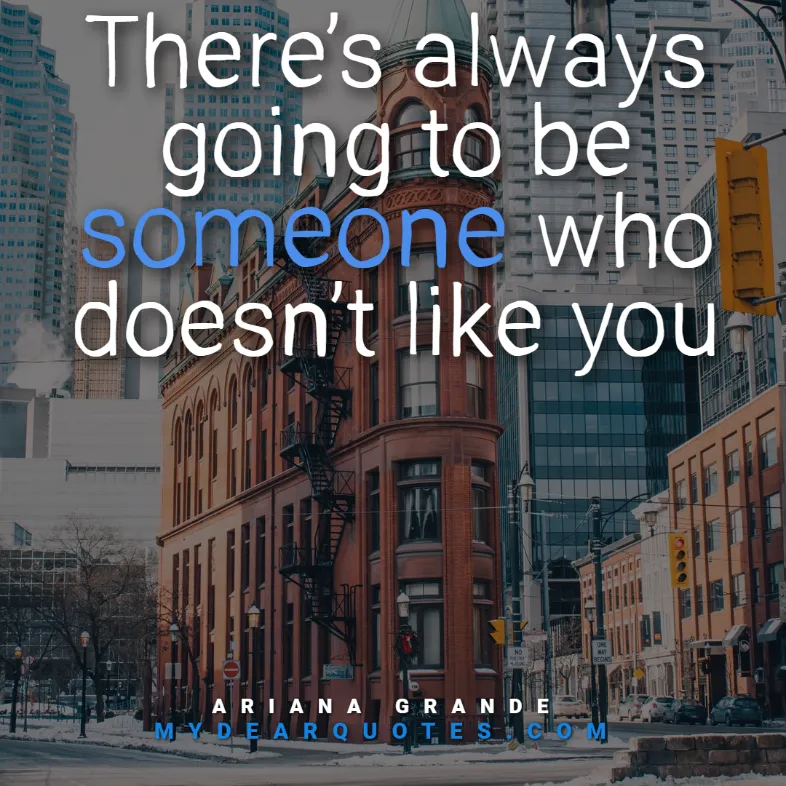 There's always going to be someone who doesn't like you
---
Know that you are just as perfect as anyone else, exactly as you are
---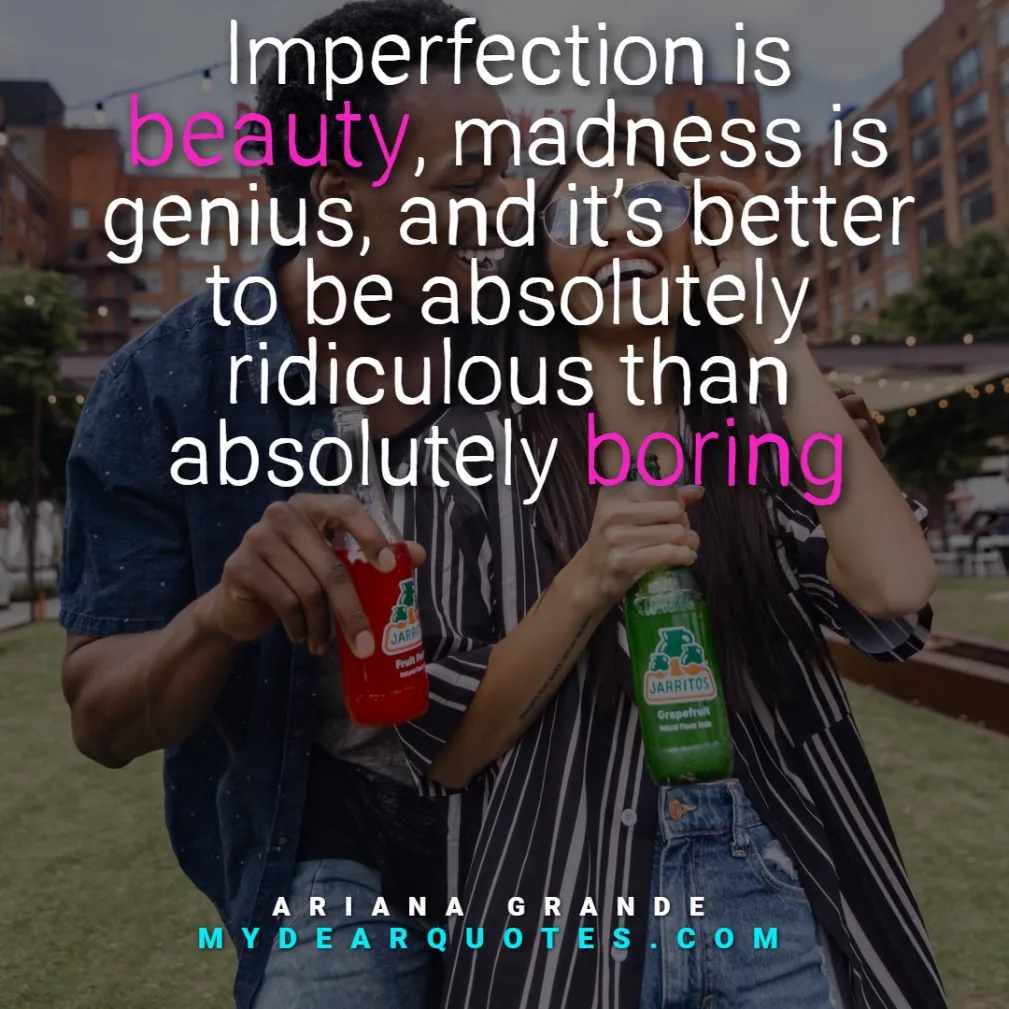 Imperfection is beauty, madness is genius, and it's better to be absolutely ridiculous than absolutely boring
---
Scroll For More Ariana Grande Captions
---
We're all human and we all have great amounts of pressure on us. When someone's hurting, be there. We could all use a little compassion
---
Only be with somebody if they make you feel like the best version of yourself. You can't sacrifice yourself for anybody, you know
---
Learn from your mistakes. Take responsibility and forgive yourself
---
I don't really believe in any fashion rules. I think fashion is a form of self-expression, wear whatever you want
---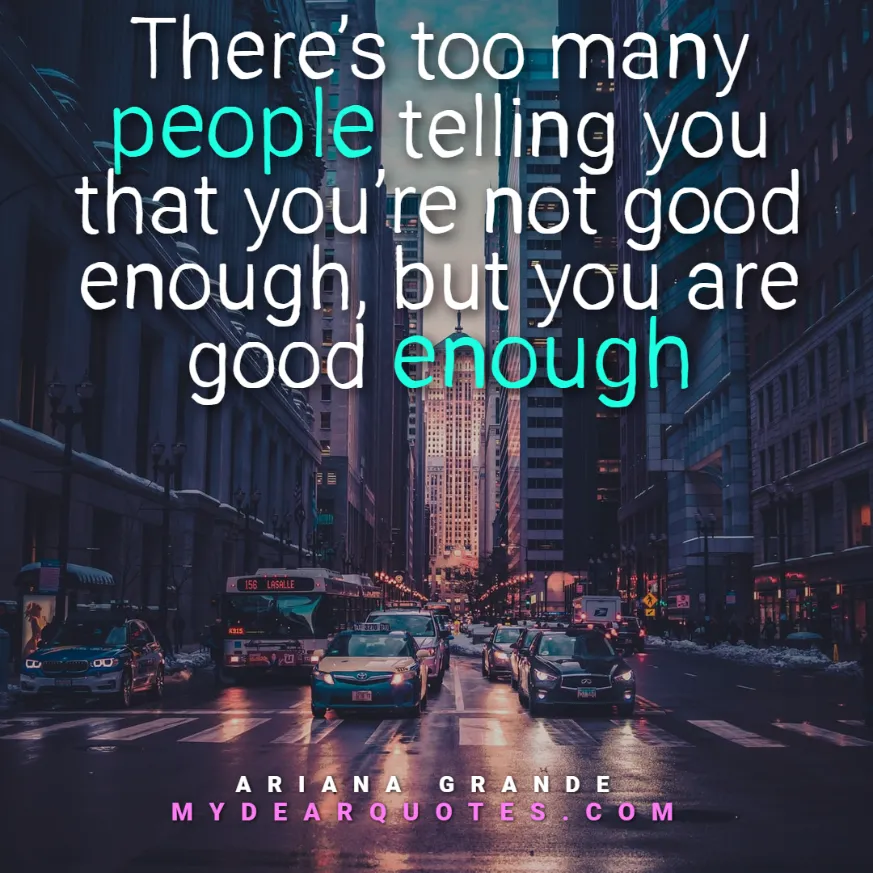 There's too many people telling you that you're not good enough, but you are good enough
---
I think it's so important for girls to love themselves and to treat their bodies respectfully
---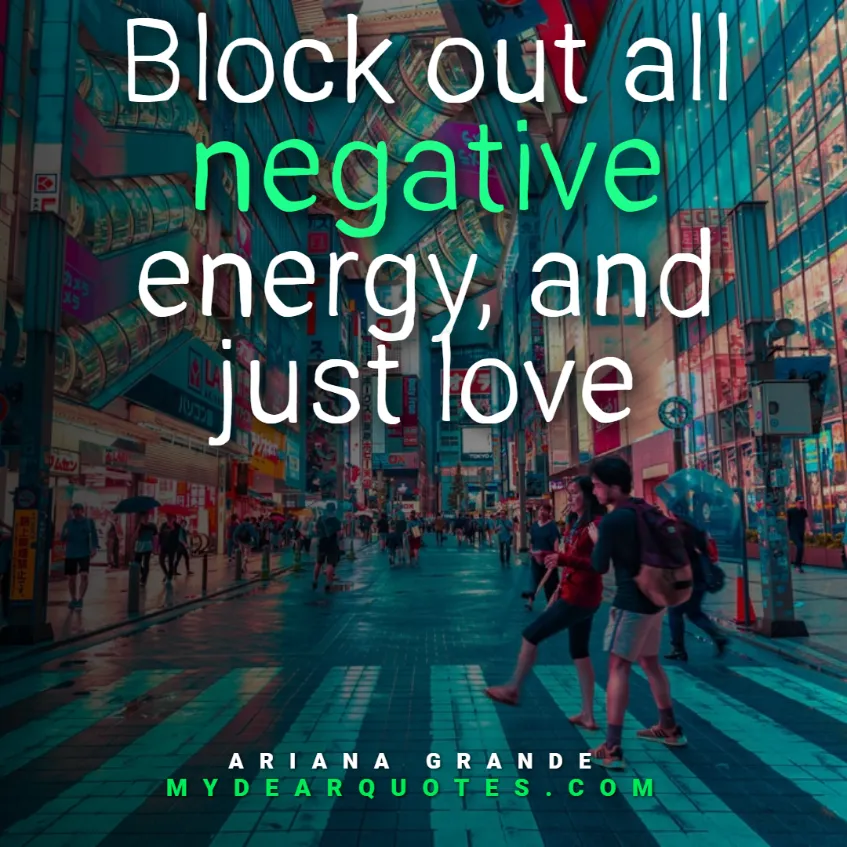 Block out all negative energy, and just love
---
More Celebrity Quotes Below
---
Don't ever doubt yourselves or waste a second of your life. It's too short, and you're too special
---
You don't have to have much to show how much you care
---
Don't take everything so seriously. And just be happier
---
If we give a little love, maybe we can change the world
---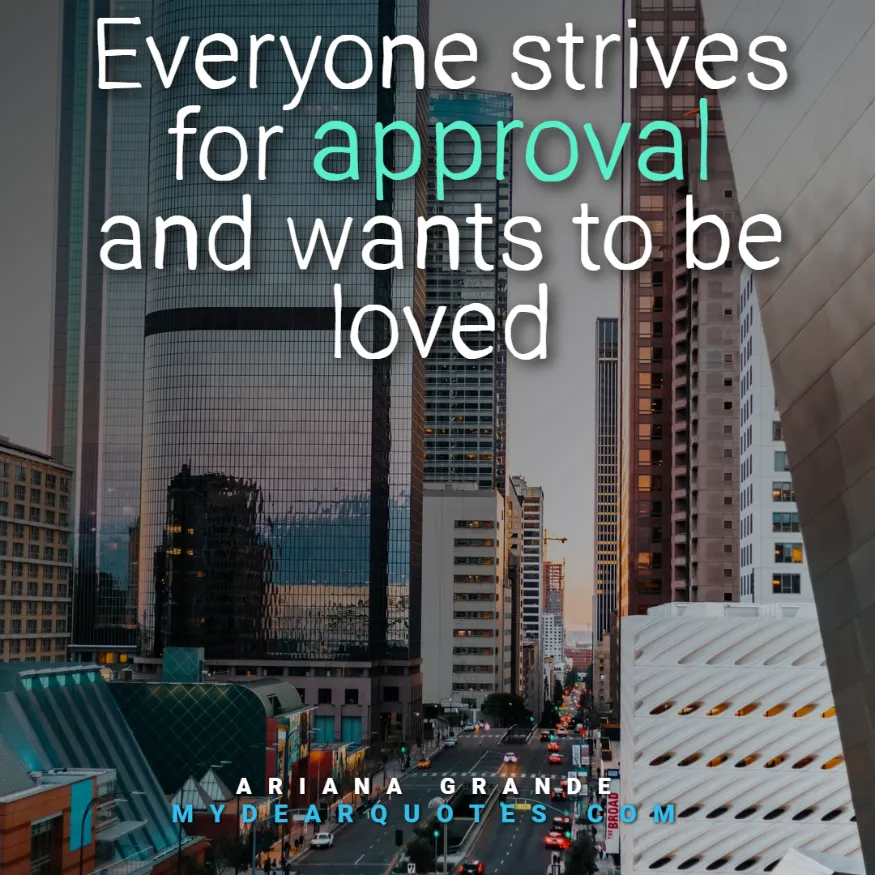 Everyone strives for approval and wants to be loved
---
Some people will find any reason to hate. Don't waste ur time. Lighten up! It takes so much less energy to smile than to hate. Enjoy life
---
It's a new day. Count your blessings, think twice before you complain, give more than you ask for, do what makes you happy and enjoy life
---
More Quotes From Us Here
8 Ariana Grande Lyrics Quotes To Go
---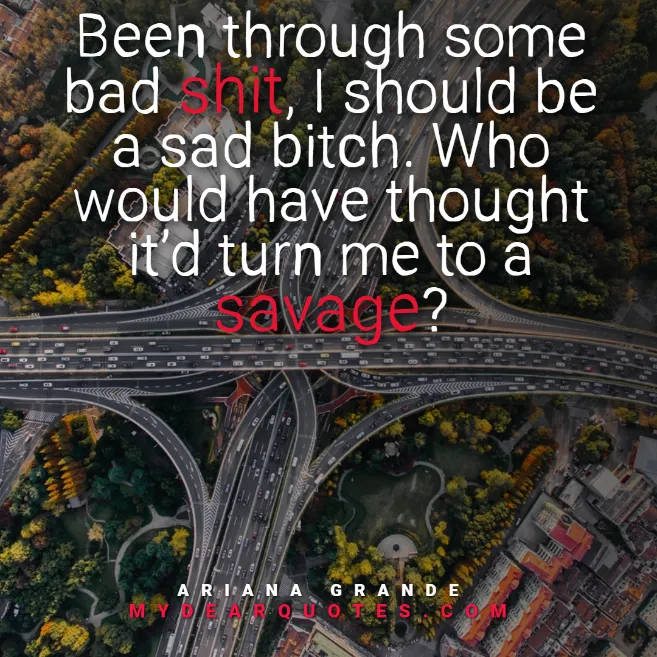 Been through some bad shit, I should be a sad bitch. Who would have thought it'd turn me to a savage?
---
There's always tomorrow and it always gets better
---
I know you got a bad reputation, doesn't matter, cause you give me the temptation
---
Meditation is a great way to keep my body well-centered while juggling shooting schedules and recording sessions
---
If anything, we should feel sorry for the people who want us to feel bad about ourselves, because they are the ones struggling for approval
---
It takes so much less energy to smile than to hate
---
The thrill of not knowing what's going to happen, trained me to be prepared for anything
---
Be thankful for everything. Destroy your ego. Free hugs. Sing your hearts out in the street
---
If You Liked Our Ariana Grande Quotes With Images, Share Them On Social Media. Thank You.
---
---