Quotes About Moving Away
Quotes About Moving Away And Leaving Your Hometown Behind. It Is Never Easy, And Will Not Get Any Better. We Have 30 Quotes For You, Designed With Beautiful Pictures. You Can Send Them To A Friend, Or Just Share Them On Social Media.
Quotes About Moving Away From Home
---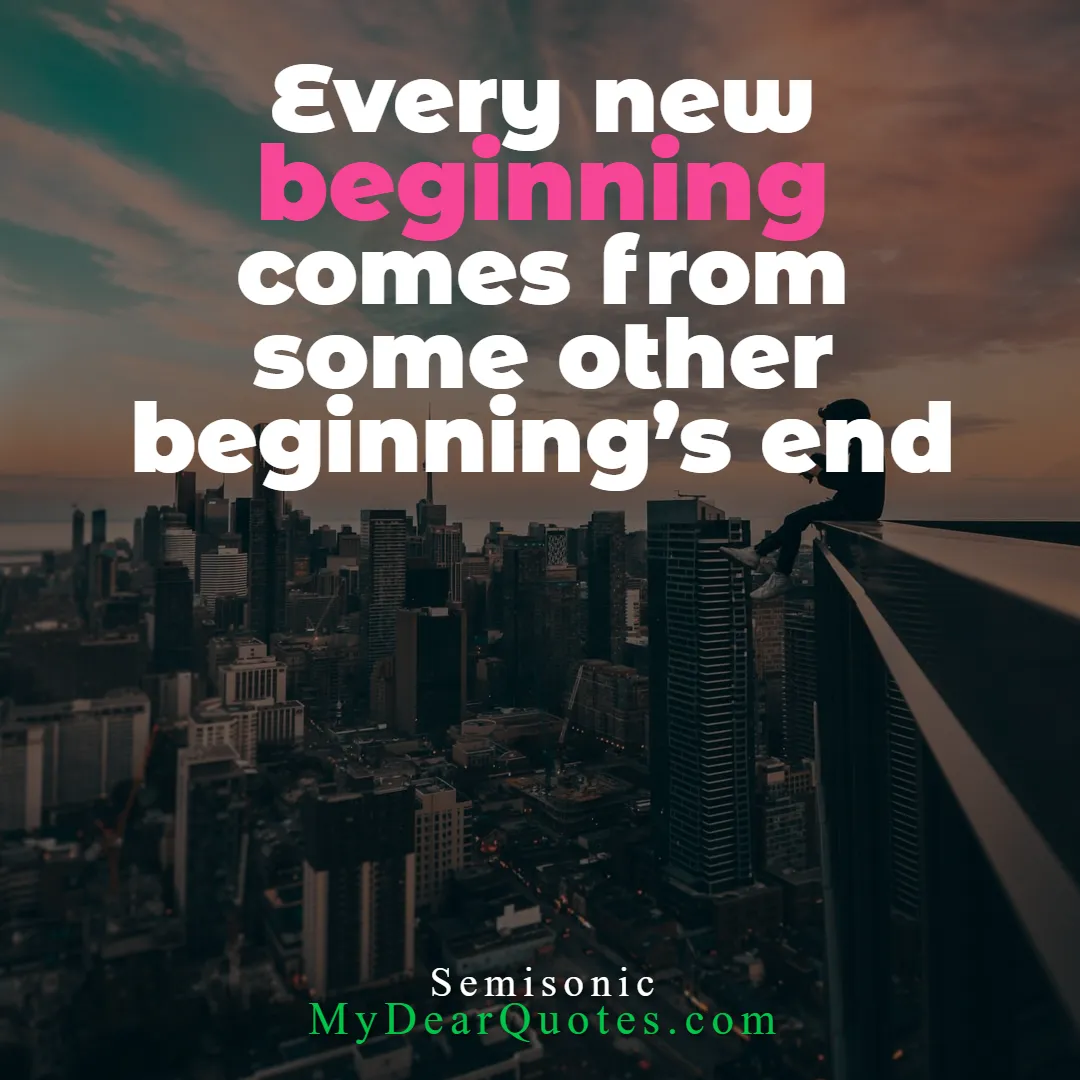 Every new beginning comes from some other beginning's end | Semisonic
---
It's sad, but sometimes moving on with the rest of your life, starts with goodbye | Carrie Underwood
---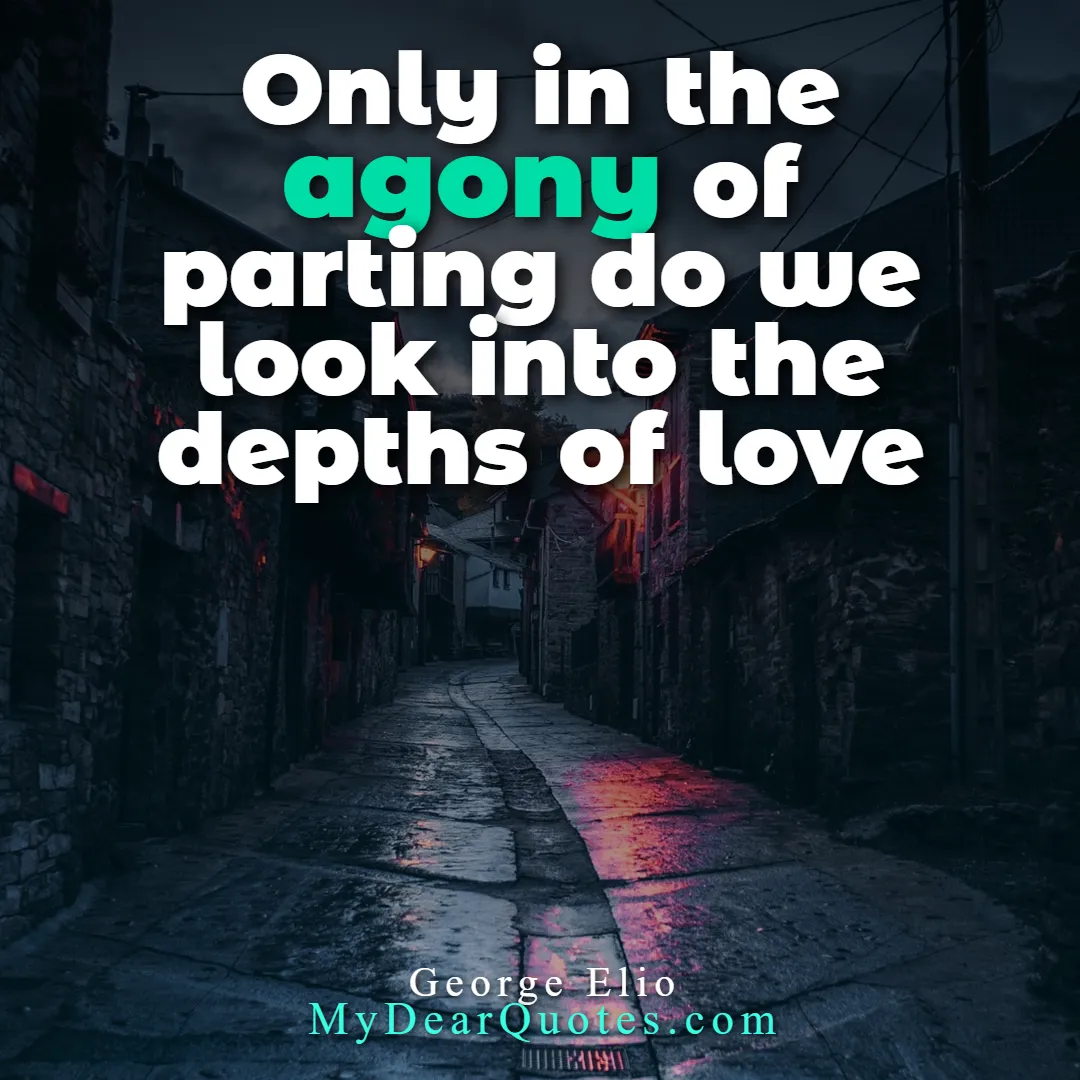 Only in the agony of parting do we look into the depths of love | George Elio
---
The pain of parting is nothing to the joy of meeting again | Charles Dickens
---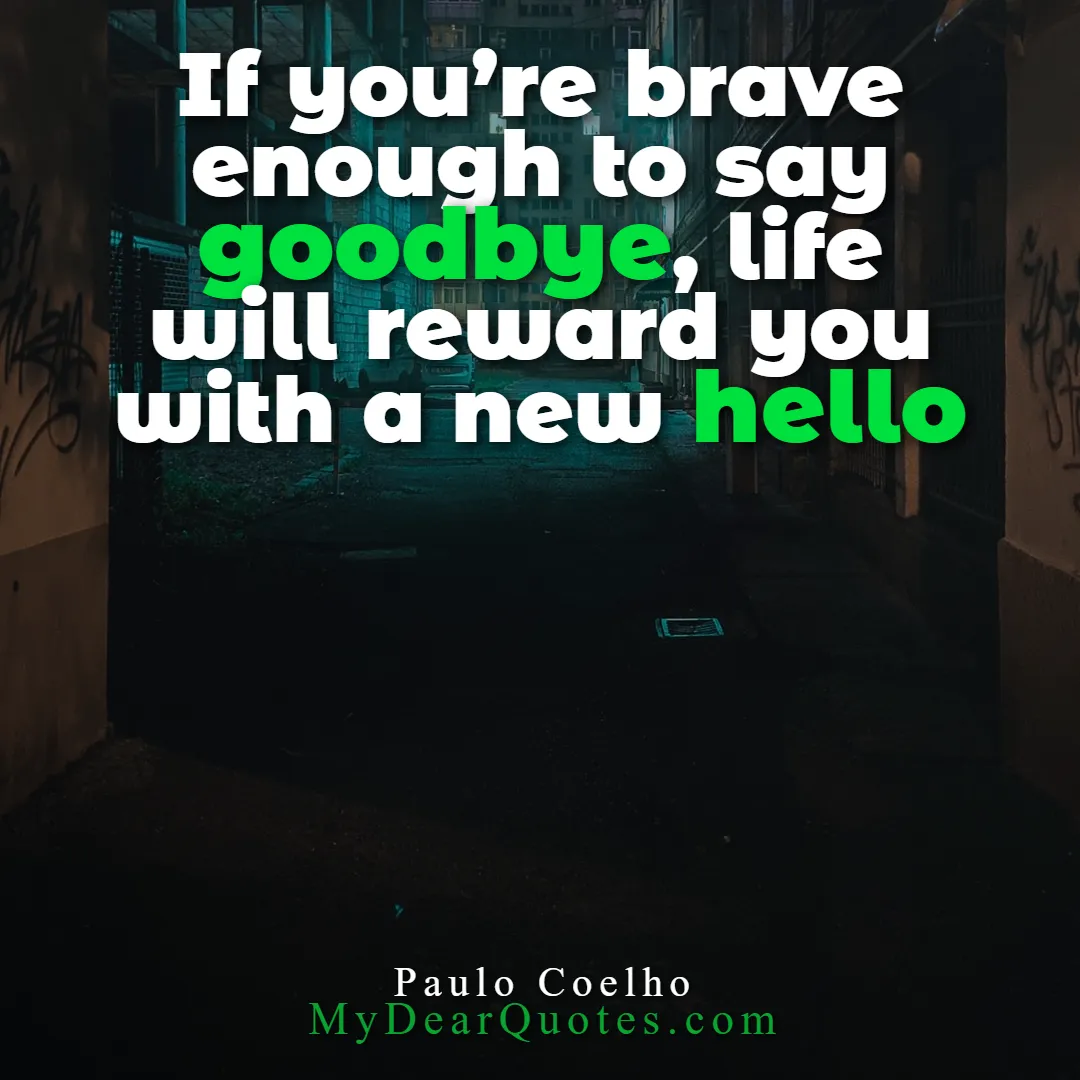 If you're brave enough to say goodbye, life will reward you with a new hello | Paulo Coelho
---
Remember me and smile, for it's better to forget than to remember me and cry | Dr. Suess
---
I thank you for your part in my journey | Unknown
---
This is not a goodbye, my darling, this is a thank you | Nicholas Sparks
---
More Quotes About Leaving Below
---
It takes a minute to say hello and forever to say goodbye | Unknown
---
True friends don't say good-bye, they just take extended leaves of absences from each other | Unknown
---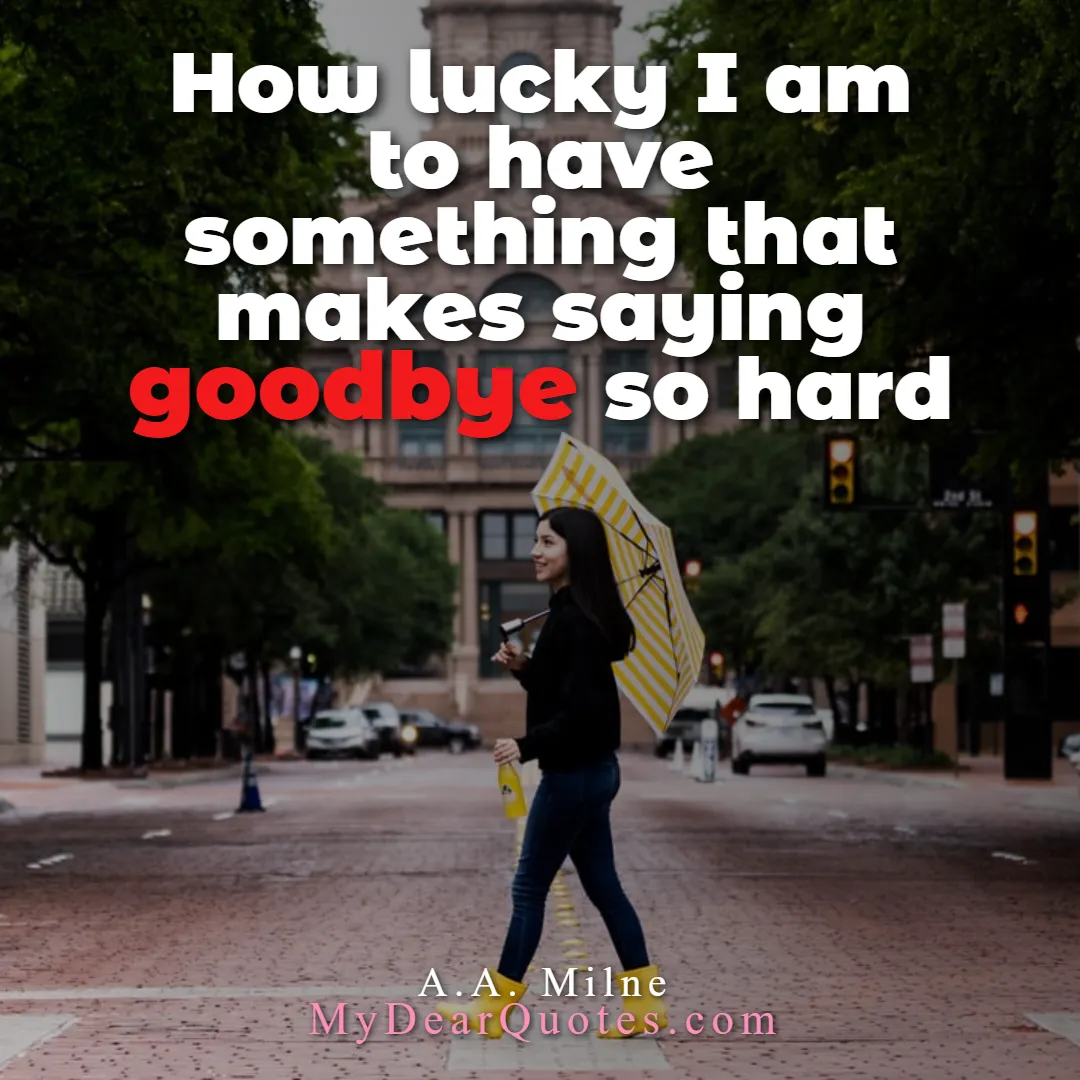 How lucky I am to have something that makes saying goodbye so hard | A.A. Milne
---
Goodbyes are not forever, are not the end; it simply means I'll miss you until we meet again | Unknown
---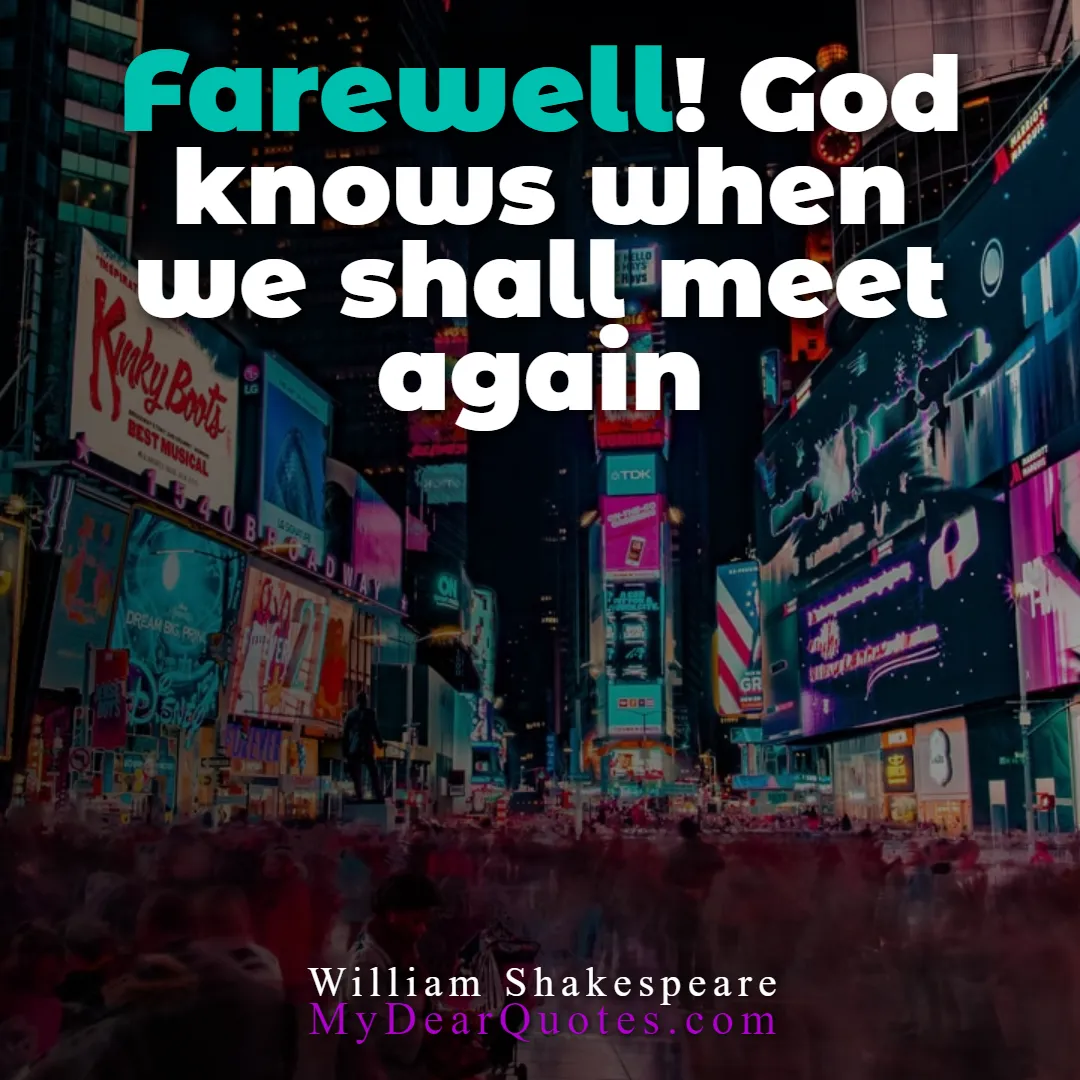 Farewell! God knows when we shall meet again | William Shakespeare
---
The two hardest things to say in life is hello for the first time and goodbye for the last | Moira Rogers
---
When I had to say goodbye to you, my love, it was like saying goodbye to my life | Unknown
---
Scroll For More Moving Away Sayings
---
Don't be dismayed at goodbyes. A farewell is necessary before you can meet again | Richard Bach
---
Never say goodbye because goodbye means going away and going away means forgetting | J.M. Barrie
---
So long as the memory of certain beloved friends lives in my heart, I shall say that life is good | Helen Keller
---
We'll meet again, Don't know where, don't know when, But I know we'll meet again, Some sunny day | Vera Lynn
---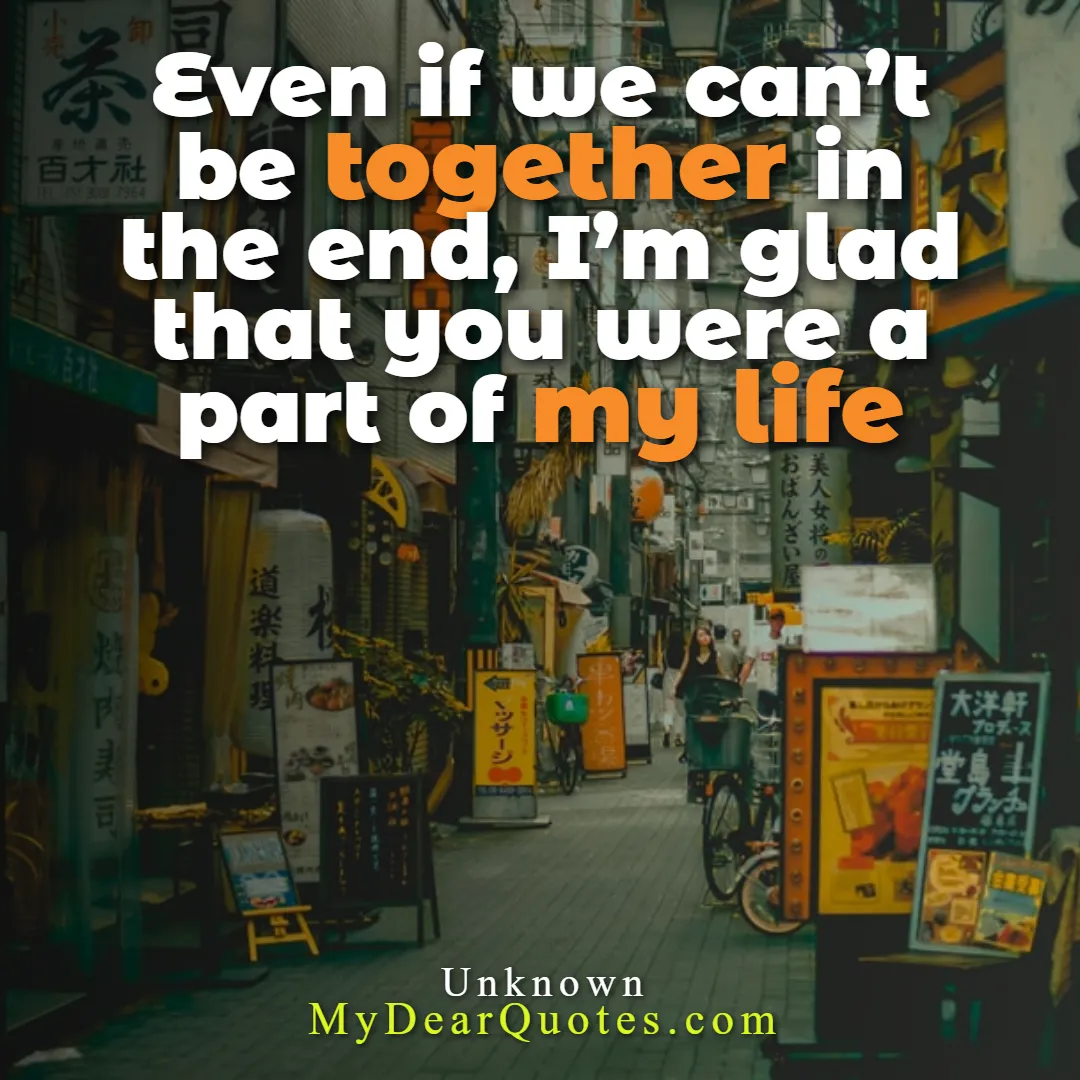 Even if we can't be together in the end, I'm glad that you were a part of my life | Unknown
---
Odd how much it hurts when a friend moves away- and leaves behind only silence | Pam Brown
---
The world is round and the place which may seem like the end may also be only the beginning | Rebecca West
---
Check More Quotes From Our Website
8 More Quotes Till End
---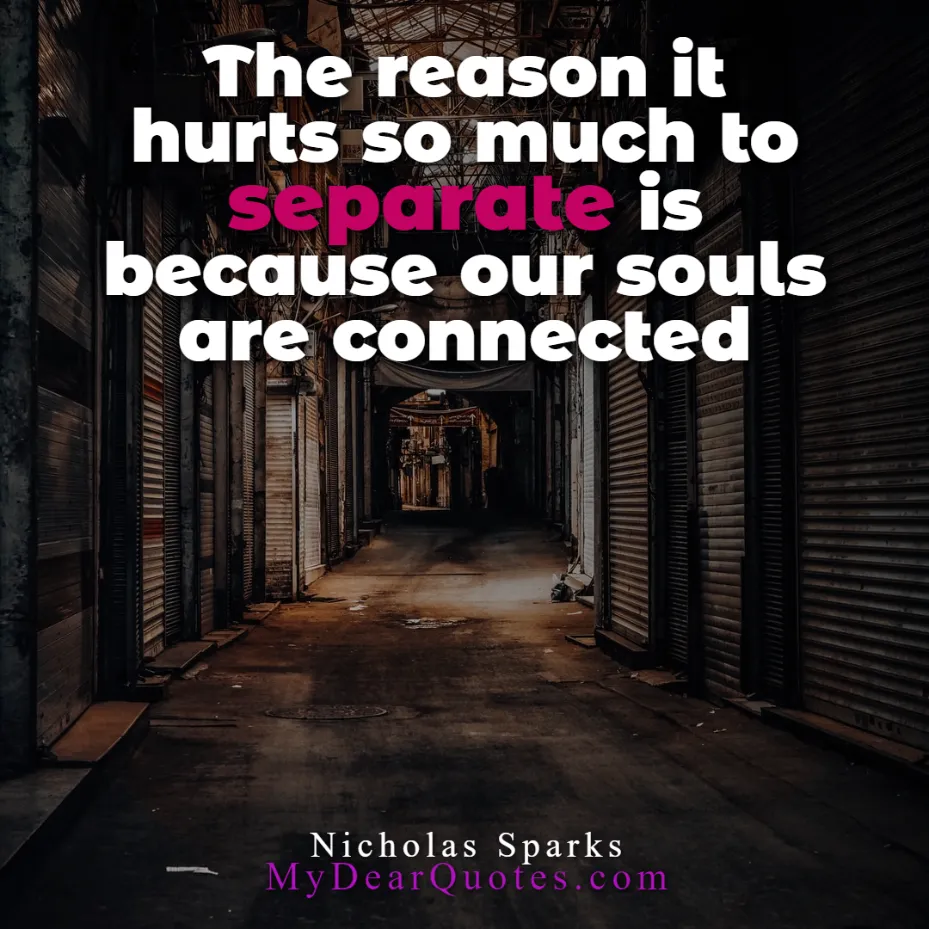 The reason it hurts so much to separate is because our souls are connected | Nicholas Sparks
---
Can miles truly separate you from friends… If you want to be with someone you love, aren't you already there? | Richard Bach
---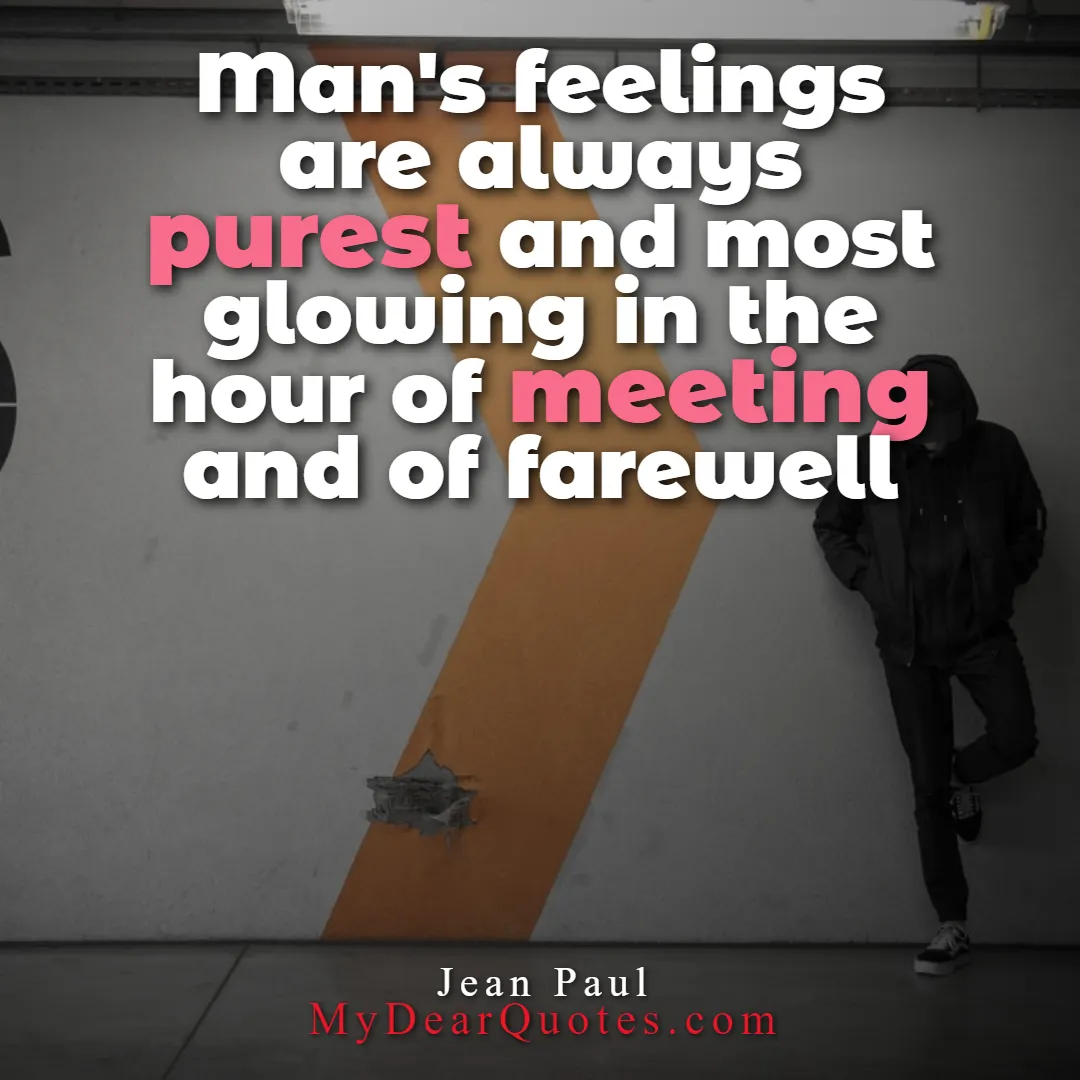 Man's feelings are always purest and most glowing in the hour of meeting and of farewell | Jean Paul
---
It is amazing how nice people are to you when they know you're going away | Michael Arlen
---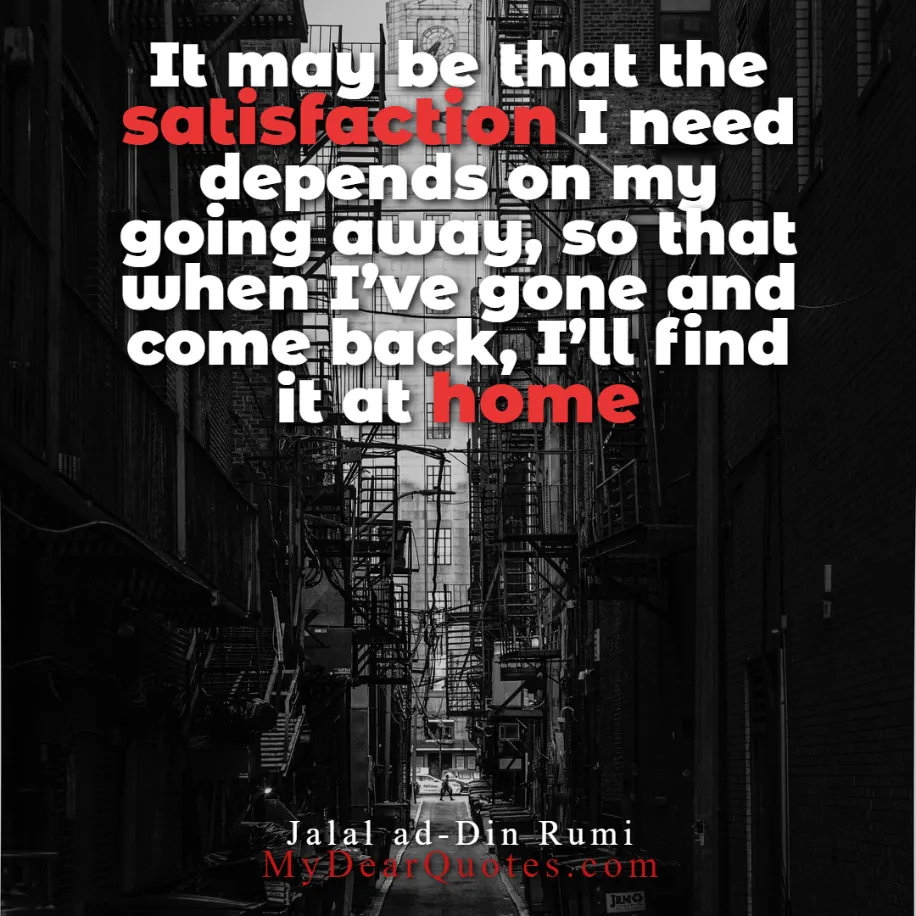 It may be that the satisfaction I need depends on my going away, so that when I've gone and come back, I'll find it at home | Jalal ad-Din Rumi
---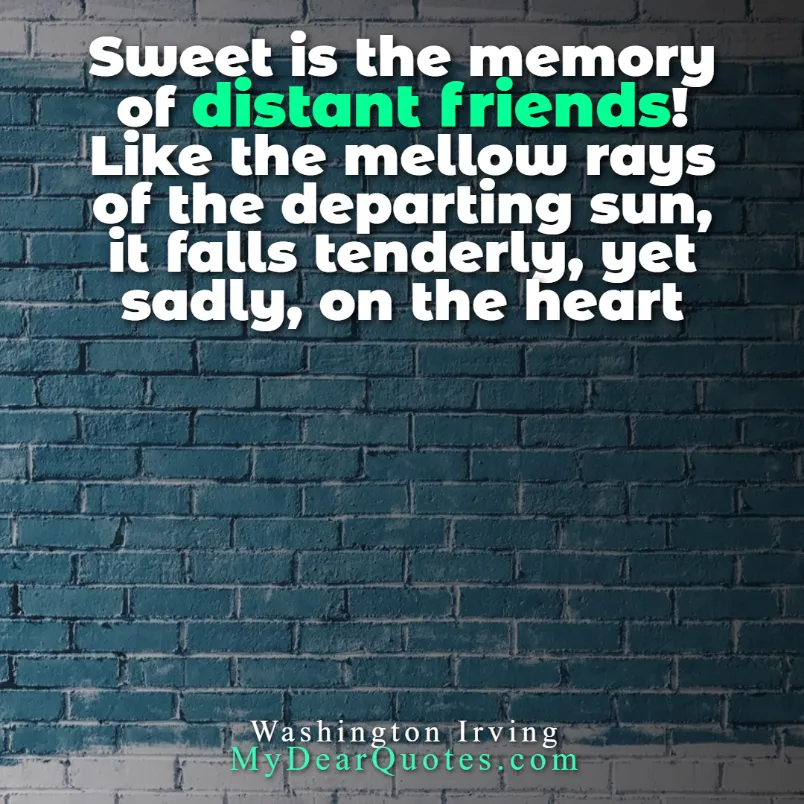 Sweet is the memory of distant friends! Like the mellow rays of the departing sun, it falls tenderly, yet sadly, on the heart | Washington Irving
---
Painful though parting be, I bow to you as I see you off to distant clouds | Emperor Saga
---
A man never knows how to say goodbye, a woman never knows when to say it | Helen Rowland
---
This is where our post end. We hope you liked it. Don't forget to spread the word on social media. Thank You.
---
---