Affection Quotes For Him
Affection Quotes For Him That Will Bring Back Your Lost Love Or Spark A New Flame With Your Loved One. Enjoy Our Collection Of 30 Pictures That You Can Share Or Send Them To Your Love.
Love and Affection Quotes For Him
---
To be brave is to love someone unconditionally, without expecting anything in return | Madonna
---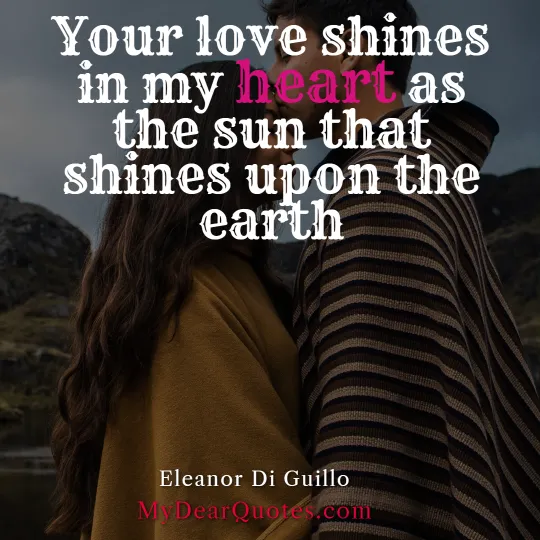 Your love shines in my heart as the sun that shines upon the earth | Eleanor Di Guillo
---
Each day I love you more, today more than yesterday and less than tomorrow | Rosemonde Gerard
---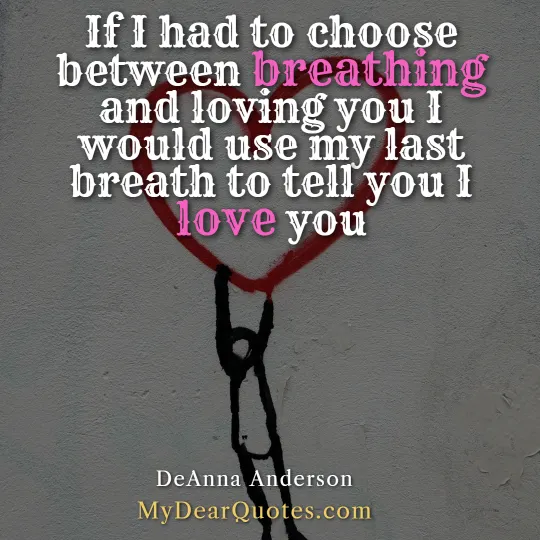 If I had to choose between breathing and loving you I would use my last breath to tell you I love you | DeAnna Anderson
---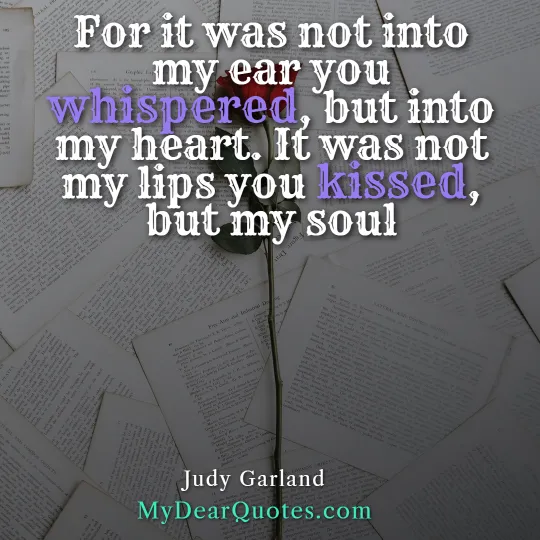 For it was not into my ear you whispered, but into my heart. It was not my lips you kissed, but my soul | Judy Garland
---
I promise to love you forever; every single day of forever | Stephenie Meyer
---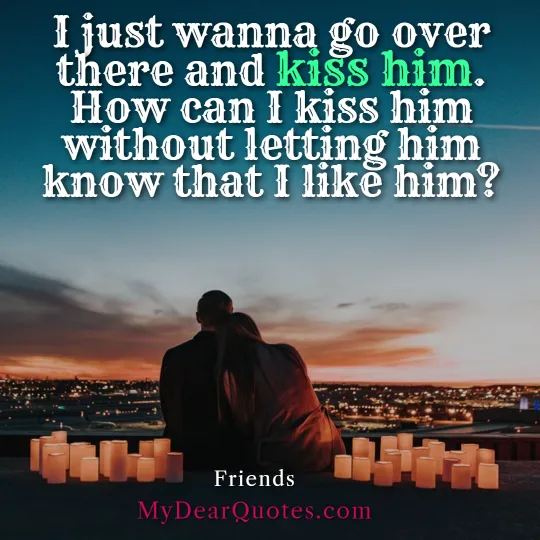 I just wanna go over there and kiss him. How can I kiss him without letting him know that I like him? | Friends
---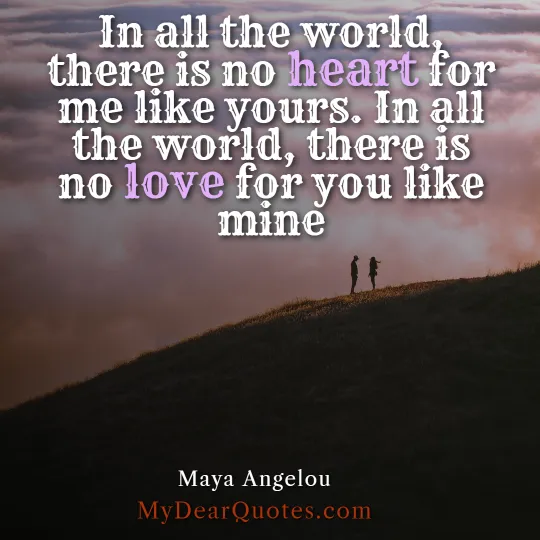 In all the world, there is no heart for me like yours. In all the world, there is no love for you like mine | Maya Angelou
---
More Affection Quotes Below
---
But you've slipped under my skin, invaded my blood and seized my heart | Maria V. Snyder
---
The best and most beautiful things in this world cannot be seen or even heard, but must be felt with the heart | Helen Keller
---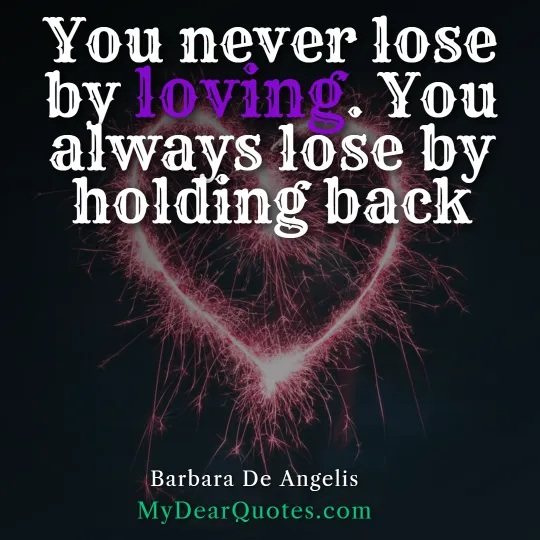 You never lose by loving. You always lose by holding back | Barbara De Angelis
---
Love planted a rose, and the world turned sweet | Katharine Lee Bates
---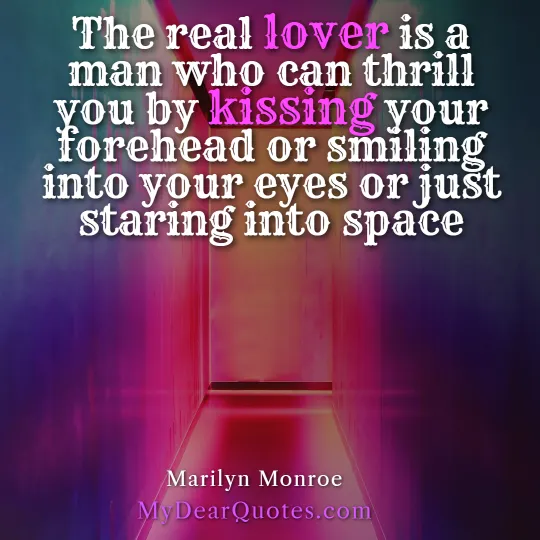 The real lover is a man who can thrill you by kissing your forehead or smiling into your eyes or just staring into space | Marilyn Monroe
---
If you live to be a hundred, I want to live to be a hundred minus one day so I never have to live without you | A. A. Milne
---
I saw that you were perfect, and so I loved you. Then I saw that you were not perfect and I loved you even more | Angelita Lim
---
Scroll For More Phrases For Him
---
I would rather feel your breath on the back of my neck than have all the riches in the world | Unknown
---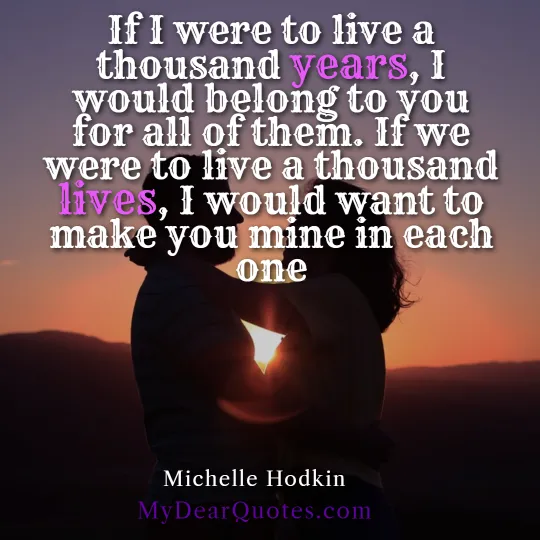 If I were to live a thousand years, I would belong to you for all of them. If we were to live a thousand lives, I would want to make you mine in each one | Michelle Hodkin
---
In vain have I struggled. It will not do. My feelings will not be repressed. You must allow me to tell you how ardently I admire and love you | Jane Austen
---
Everything changes, but my love for you never will. I've loved you since I met you and I will love you for all of eternity | Angela Corbett
---
I love every part of you, every thought, every word. I love the entire complex, fascinating bundle of all the things you are | Unknown
---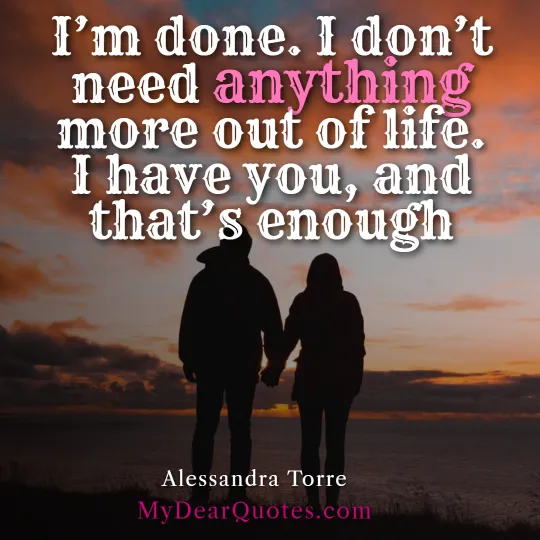 I'm done. I don't need anything more out of life. I have you, and that's enough | Alessandra Torre
---
If my heart was a canvas, every square inch of it would be painted over with you | Cassandra Clare
---
More Inspirational Quotes From Our Site
8 Quotes To Go
---
I feel like a part of my soul has loved you since the beginning of everything. Maybe we're from the same star | Emery Allen
---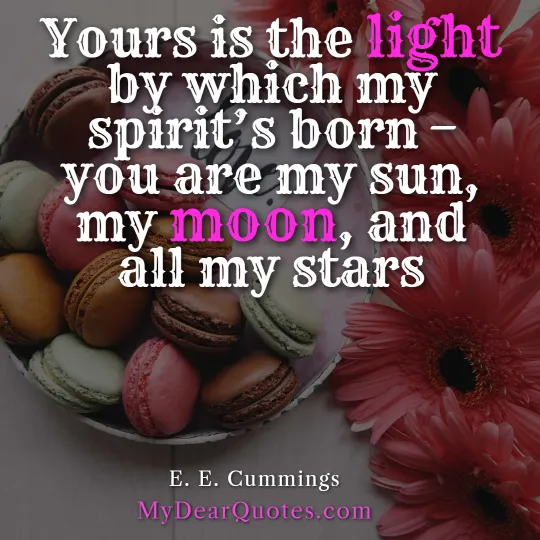 Yours is the light by which my spirit's born – you are my sun, my moon, and all my stars | E. E. Cummings
---
Infinity is forever, and that is what you are to me, you are my forever | Sandi Lynn
---
You might not have been my first love, but you were the love that made all the other loves irrelevant | Rupi Kaur
---
To be your friend was all I ever wanted; to be your lover was all I ever dreamed | Valerie Lombardo
---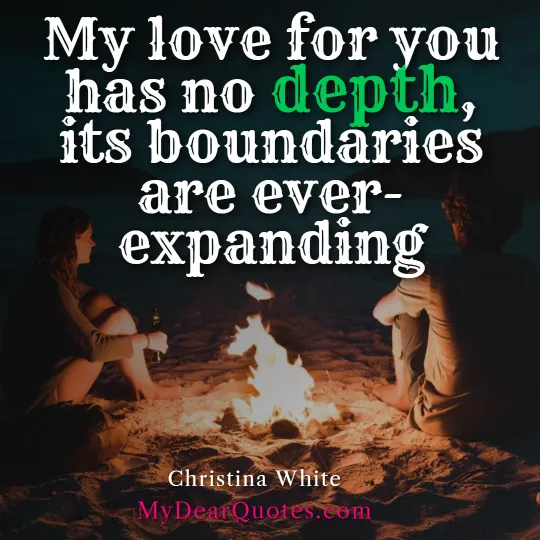 My love for you has no depth, its boundaries are ever-expanding | Christina White
---
What I do and what I dream include thee, as the wine must taste of its own grapes | Elizabeth Browning
---
In short, I will part with anything for you, but you | Mary Wortley Montagu
---
We end our Affection Quotes For Him on a high. we really hope you`ve enjoyed it. If you did, spread the word on Social Media. Thank You.
---
---