30+ Things Will Get Better Quotes And Sayings
Things Will Get Better Quotes For Your Daily Motivational "Lift Me Up" Dose. These Sayings Are Written From Some Of The Most Known Actors, Writers, Athletes… Chose Your Favorite Quote And Share The Image On Social Media.
*If you are using our images on your website, make sure to put a link back to us. THX.
How To Make Things Get Better By Alejander Jodorowskog
When you are divided between "act" or "not-act", choose "act". If you make a mistake, you will still have experience.
Listen to your intuition more than your words. Words shape reality, but they are not reality.
Make some of your childhood dreams come true. Go on a boat trip or rent an expensive Muscle car.
There is no greater relief than starting to become who you are. Ever since childhood, they have been pushing us into other people's destinies. We are not in this world to chase our parents 'dreams, but our own.
Stop criticizing your body right now! Accept it exactly as it is without worrying about the views of others. You are not loved because you are beautiful. You are beautiful because you are loved.
Once a week, teach others a little, about what you know. What you give to them, you give to yourself. What you don't give them, you take away from yourself.
Look for a positive story in the newspaper every day. It's hard to find, i know. But, among all the horrible scenes, somehow there is always at least one.
If your parents abused you when you were a child, calmly confront them in a neutral place that is not their territory. You will feel better.
Even if you have a large family, assign yourself personal territory that no one can enter without your permission.
Stop defining yourself; allow yourself every opportunity and change paths as often as needed.
It Will Get Better Quote
---
Act as if what you do makes a difference. It does | William James
---
Obstacles are what you see when you take your eyes off your goals | Brian Tracy
---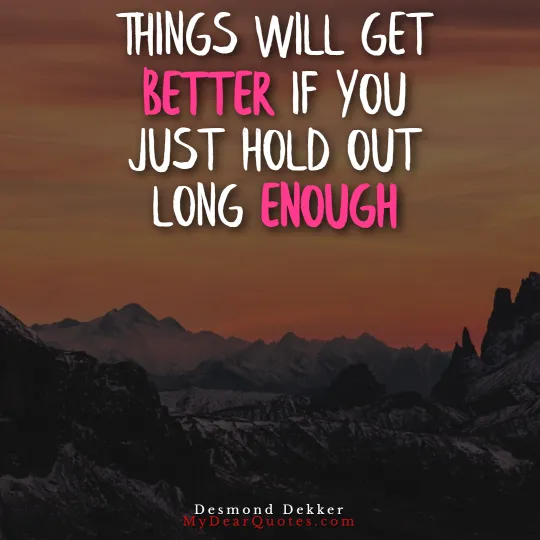 Things will get better if you just hold out long enough | Desmond Dekker
---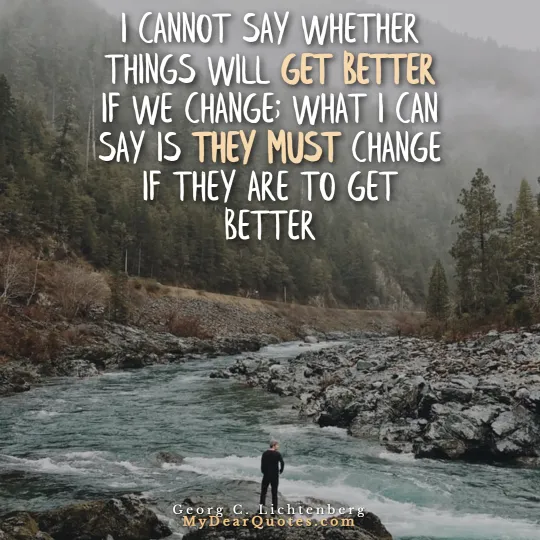 I cannot say whether things will get better if we change; what I can say is they must change if they are to get better | Georg C. Lichtenberg
---
As long as you're alive, there's always a chance things will get better | Laini Taylor
---
It always seems impossible until it's done | Nelson Mandela
---
Try Again. Fail again. Fail better | Samuel Beckett
---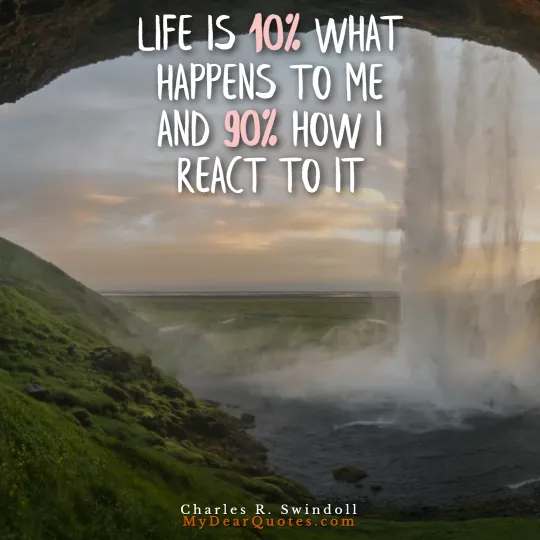 Life is 10% what happens to me and 90% how I react to it | Charles R. Swindoll
---
Things Can Only Get Better Quotes
---
Rise above the storm and you will find the sunshine | Mario Fernandez
---
If I persist long enough I will win | Og Mandino
---
Every day, in every way, I'm getting better and better | Emile Coue
---
When you are not practicing, someone else is getting better | Allen Iverson
---
I'm just cruising, doing me, having a good time and focusing on getting better | Alistair Overeem
---
If you believe in what you're doing, you should just do it. You'll keep getting better | Riki Lindhome
---
I didn't plan to act, but I'm glad I'm doing it – and I just want to keep getting better | Meg Tilly
---
Everything Will Be Fine Quotes
---
Look up at the stars and not down at your feet. Try to make sense of what you see, and wonder about what makes the universe exist. Be curious | Stephen Hawking
---
Your life does not get better by chance, it gets better by change | Jim Rohn
---
Your life can be amazing, if you only tough this period out | Dan Savage
---
Don't start living tomorrow, tomorrow never arrives. Start working on your dreams and ambitions today | Anonymous
---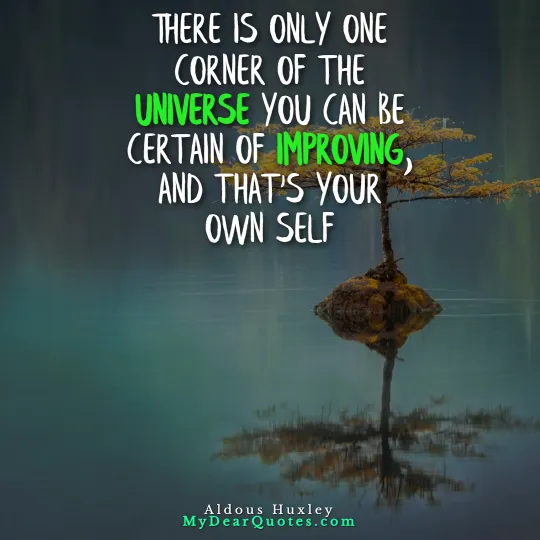 There is only one corner of the universe you can be certain of improving, and that's your own self | Aldous Huxley
---
Don't worry about getting perfect, just keep getting better | Frank Peretti
---
Acknowledging our heartache and our hardship is the first step in coping and dealing with it | Luschka van Onselen
---
Check For More Quotes
BOB ROSS LITTLE ACCIDENTS QUOTE
Better Future Sayings
---
Healing has a chance in our lives when we have exhausted all our other options | Donna Goddard
---
While many things have changed, some things haven't changed enough | Gina Barreca
---
Know your worth & then keep raising the bar | Hiral Nagda
---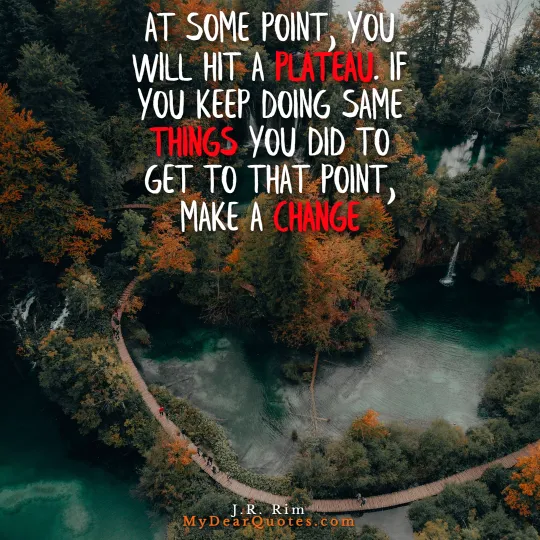 At some point, you will hit a plateau. If you keep doing same things you did to get to that point, make a change | J.R. Rim
---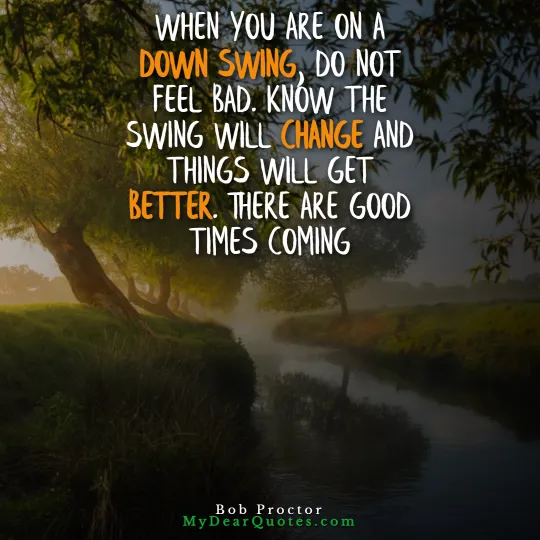 When you are on a down swing, do not feel bad. Know the swing will change and things will get better. There are good times coming | Bob Proctor
---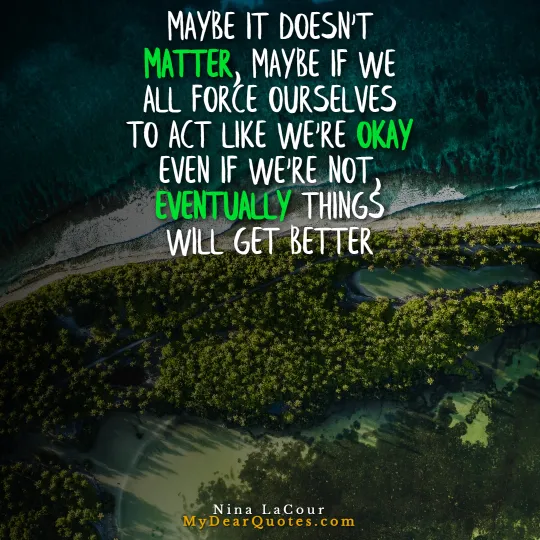 Maybe it doesn't matter, maybe if we all force ourselves to act like we're okay even if we're not, eventually things will get better | Nina LaCour
---
Oh, things always get better. Tomorrow will always be better. Just think about it … is there any time in history in which you'd rather live than now? | Paul Harvey
---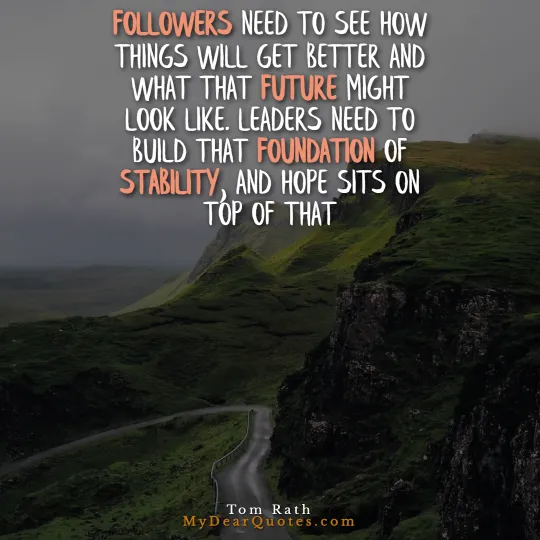 Followers need to see how things will get better and what that future might look like. Leaders need to build that foundation of stability, and hope sits on top of that | Tom Rath
---