18+ Nelson Mandela Quotes On Education
Education Quotes By The Great Nelson Mandela. He Is One Of The Most Famous Freedom Fighters In The World And A Former President of South Africa. He Even Sacrificed His Freedom And Spend Decades In Prison In Fighting The Apartheid. These Education Quotes Have Images Above Them That You Can Use For Social Sharing. So Don't Forget To Spread The Word.
Nelson Mandela Education Quotes
---
It is not beyond our power to create a world in which all children have access to a good education. Those who do not believe this have small imaginations
---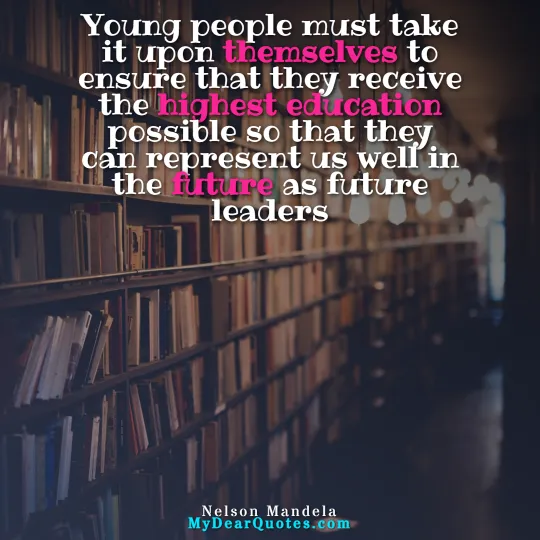 Young people must take it upon themselves to ensure that they receive the highest education possible so that they can represent us well in the future as future leaders
---
The power of education extends beyond the development of skills we need for economic success. It can contribute to nation-building and reconciliation
---
I have cherished the ideal of a democratic and free society in which all persons live together in harmony and with equal opportunities
---
A good head and good heart are always a formidable combination. But when you add to that a literate tongue or pen, then you have something very special
---
Education is the most powerful weapon which you can use to change the world
---
Nelson Mandela Learning Quotes
---
From the poorest of countries to the richest of nations, education is the key to moving forward in any society
---
Poverty is not an accident. Like slavery and apartheid, it is man-made and can be removed by the actions of human beings
---
No child in Africa, and in fact anywhere in the world, should be denied education
---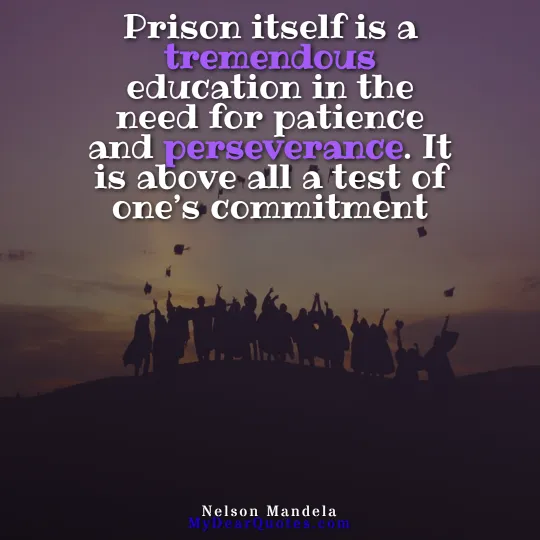 Prison itself is a tremendous education in the need for patience and perseverance. It is above all a test of one's commitment
---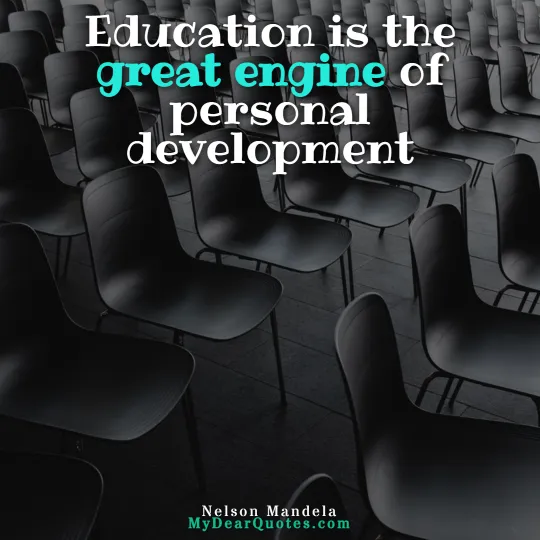 Education is the great engine of personal development
---
I will spend the rest of my days trying to secure a more educated and secure South Africa
---
Looking For More Inspirational Quotes?
More Mandela Sayings Below
---
Many students in remote rural areas in our country do not become confident readers and writers. Indeed, they are denied the creativity that in turn negates the world, the boldness of their ideas
---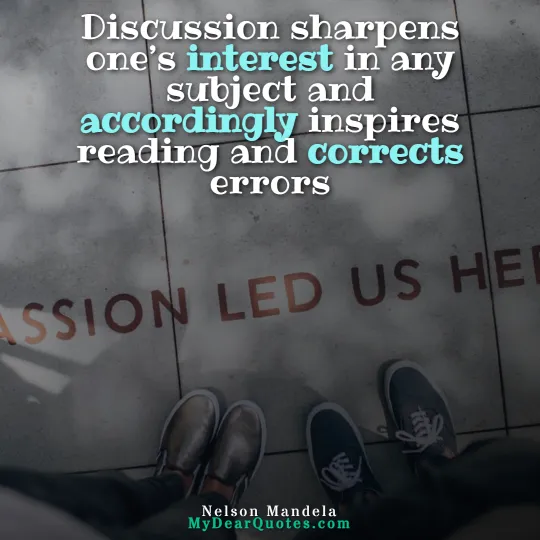 Discussion sharpens one's interest in any subject and accordingly inspires reading and corrects errors
---
There are certain precautions you should take to prepare yourself for a fruitful study career. You must brush up your knowledge through systematic reading of literature and newspapers
---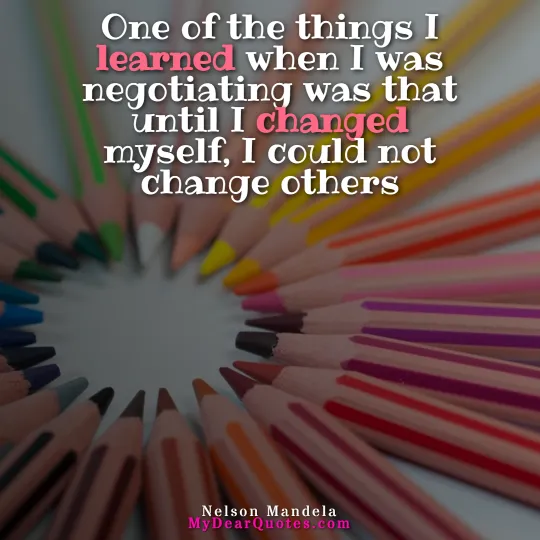 One of the things I learned when I was negotiating was that until I changed myself, I could not change others
---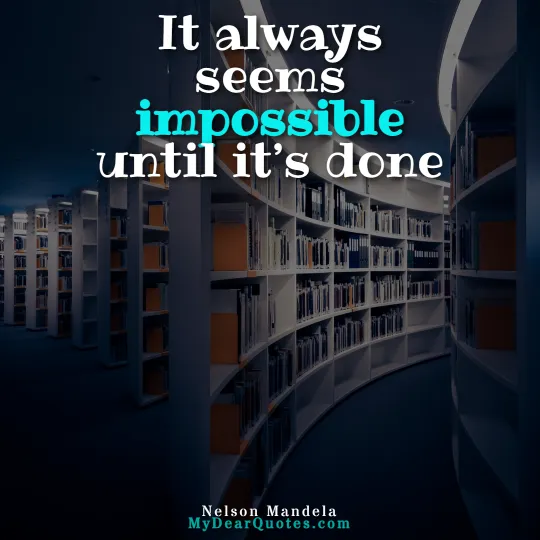 It always seems impossible until it's done
---
Everyone can rise above their circumstances and achieve success if they are dedicated to and passionate about what they do
---
---