Michael Jordan Inspirational Quotes
Michael Jordan Inspirational Quotes From The Greatest Basketball Player That Ever Lived. Be Inspired And Motivated Today With Our Selection Of Quotes. Let's Begin.
Michael Jordan Inspirational Quotes Start
---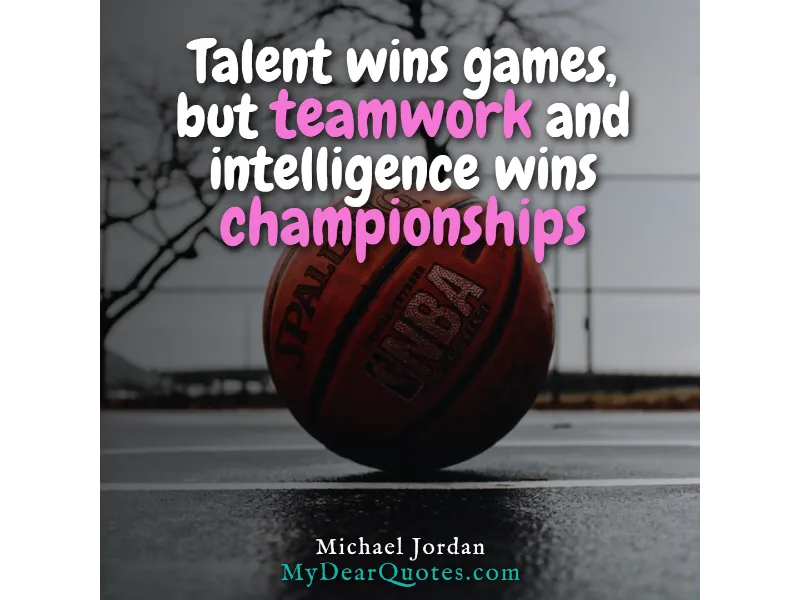 Talent wins games, but teamwork and intelligence wins championships
---
Some people want it to happen, some wish it would happen, and others make it happen
---
I've never lost a game I just ran out of time
---
Never say never, because limits, like fears, are often just an illusion
---
If you do the work you get rewarded. There are no shortcuts in life
---
I can accept failure, everyone fails at something. But I can't accept not trying
---
You must expect great things of yourself before you can do them
---
I've failed over and over and over again in my life and that is why I succeed
---
Scroll For More Michael Jordan Phrases
---
I'm not out there sweating for three hours every day just to find out what it feels like to sweat
---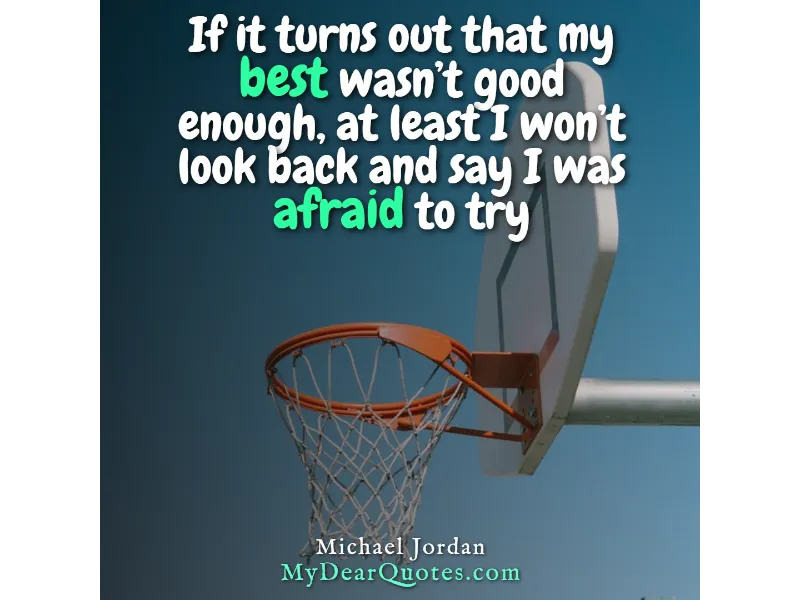 If it turns out that my best wasn't good enough, at least I won't look back and say I was afraid to try
---
The best evaluation I can make of a player is to look in his eyes and see how scared they are
---
There is no such thing as a perfect basketball player, and I don't believe there is only one greatest player either
---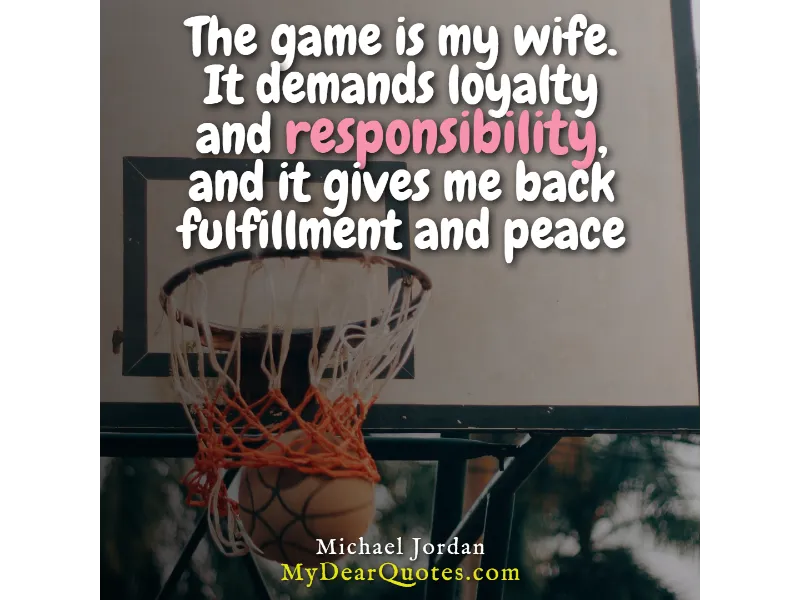 The game is my wife. It demands loyalty and responsibility, and it gives me back fulfillment and peace
---
Sometimes you need to get hit in the head to realize that you're in a fight
---
My heroes are and were my parents. I can't see having anyone else as my heroes
---
More Inspirational Quotes Below
---
Champions do not become champions when they win an event, but in the hours, weeks, and months, and years they spend preparing for it
---
Learning's a gift, even when pain is your teacher
---
You have competition every day because you set such high standards for yourself that you have to go out every day and live up to that
---
Don't let them drag you down by rumors, just go with what you believe in
---
I realized that if I was going to achieve anything in life I had to be aggressive. I had to get out there and go for it
---
I know fear is an obstacle for some people, but it is an illusion to me. Failure always made me try harder next time
---
Failure makes me work even harder
---
More Quotes From Our Website
8 Michael Jordan Quotes To Go
---
The basketball court for me, during a game, is the most peaceful place I can imagine
---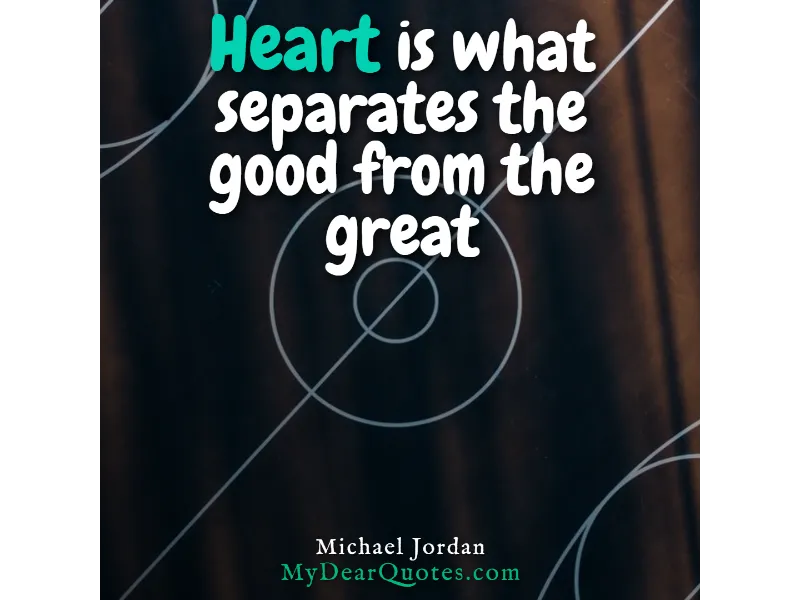 Heart is what separates the good from the great
---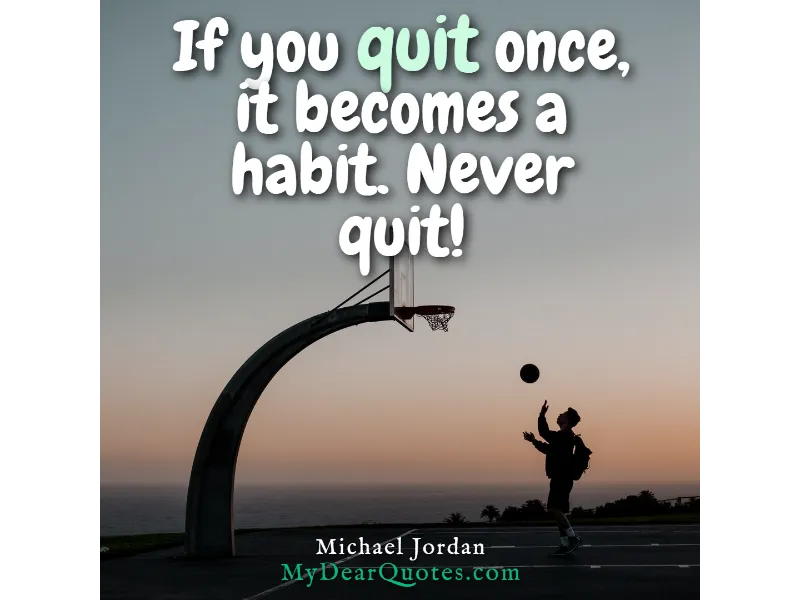 If you quit once, it becomes a habit. Never quit!
---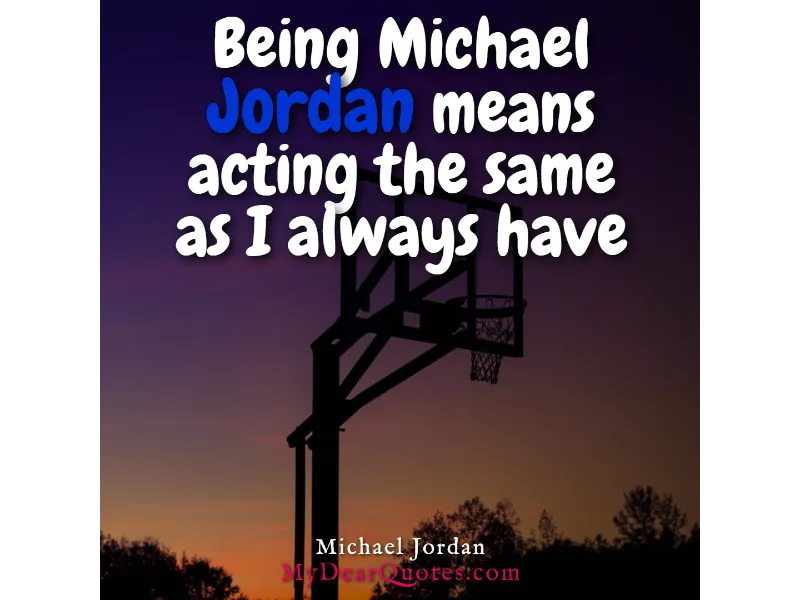 Being Michael Jordan means acting the same as I always have
---
I believe greatness is an evolutionary process that changes and evolves era to era
---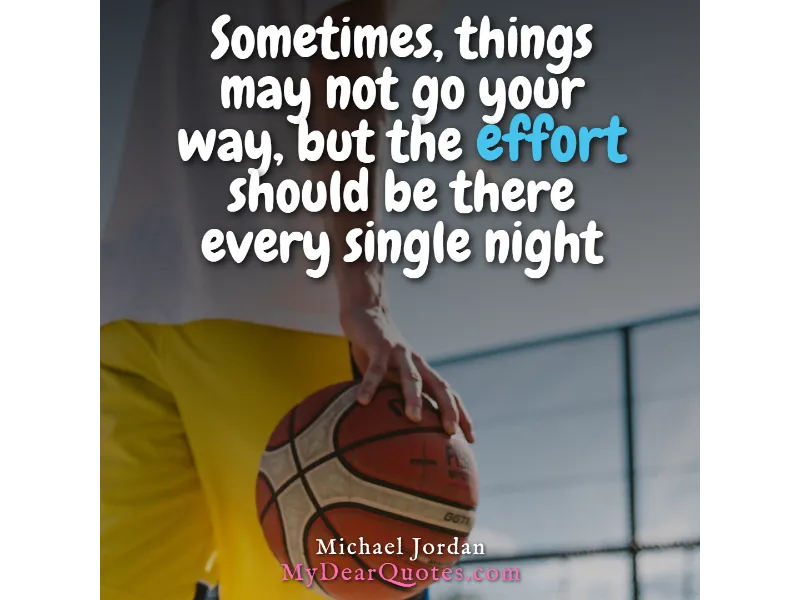 Sometimes, things may not go your way, but the effort should be there every single night
---
There is no 'I' in team but there is in win
---
If you accept the expectations of others, especially negative ones, then you never will change the outcome
---
We end our Michael Jordan Inspirational Quotes fully motivated and refreshed. If you liked our quotes and pictures, feel free to share them on Social Media.
---
---