Healing Scriptures With IMAGES
Blessed And Pure Healing Scriptures And Bible Verses For Daily Affirmation And Motivation To Keep Fighting No Mather What. You Are Not Alone. GOD Is With You.
The Bible is a solid foundation of encouragement for those seeking physical, mental, and spiritual help. Bible Scriptures for healing often provide the help that Christians need.
The book often speaks of miraculous healing through God's word and faith in Him during difficult times. It is worth even today for those of us who may live with different diseases and who have many struggles.
Life does not always give us what we expect, or even hope for anything. Many of us know how to be emotionally distracted from the side of our enemy, family, or even our Spouse. Many more of us know what it is like to live with a disorder, illness, or chronic pain that does not go away. We need to move in a certain direction. A direction that only God knows.
Whether the illness is physical, mental, spiritual, or emotional, prayer for healing, as well as strength for coping, is a productive, common response. Healing Bible scriptures have provided comfort and guidance to readers for thousands of years, as they point to the One who has the power to ease burdens.
With increasing anxiety about facing the unknown in a coronavirus crisis, difficulties in managing the symptoms of underlying health concerns, suspicions and frustrations erupting daily from an increasing number of cases and deaths (most likely including our loved ones), and painful suffering that is regularly addressed, Biblical scriptures about healing and Bible verses about faith can bring lasting peace in these challenging circumstances.
*If you are using our images on your website, make sure to put a link back to us. THX.
---
Healing scriptures to stand on
And he said unto her, Daughter, thy faith hath made thee whole; go in peace, and be whole of thy plague | Mark 5:34 (KJV)
---
Who his own self bare our sins in his own body on the tree, that we, being dead to sins, should live unto righteousness: by whose stripes ye were healed | 1 Peter 2:24 (KJV)
---
And Jesus went about all Galilee, teaching in their synagogues, and preaching the gospel of the kingdom, and healing all manner of sickness and all manner of disease among the people | Matthew 4:23 (KJV)
---
There is that speaketh like the piercings of a sword: but the tongue of the wise is health | Proverbs 12:18 (KJV)
---
Beloved, I wish above all things that thou mayest prosper and be in health, even as thy soul prospereth | 3 John 1:2 (KJV)
---
LORD my God, I called to you for help, and you healed me | Psalm 30:2
---
'But I will restore you to health and heal your wounds,' declares the LORD | Jeremiah 30:17
---
Scripture for healing and strength
---
A cheerful heart is good medicine, but a crushed spirit dries up the bones | Proverbs 17:22
---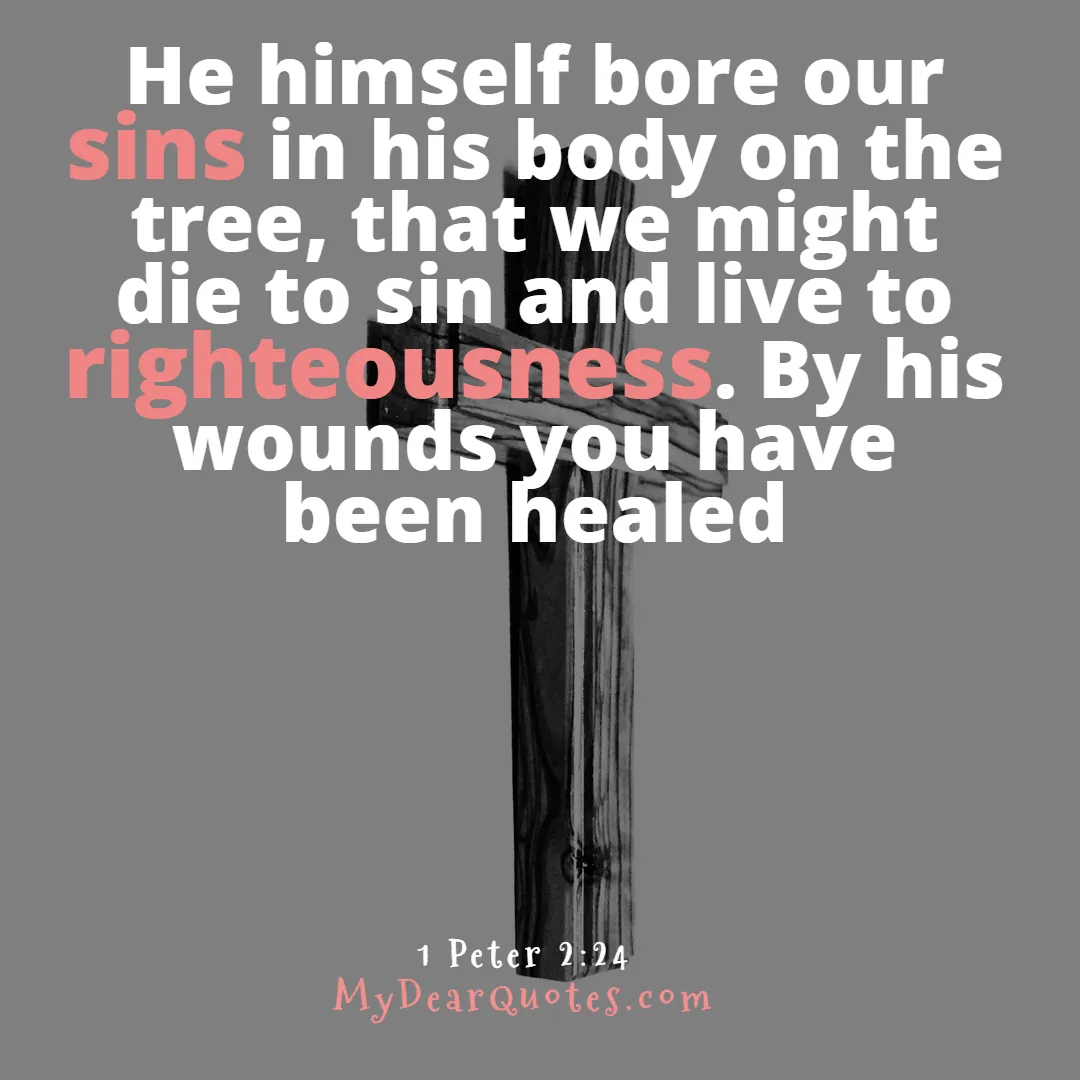 He himself bore our sins in his body on the tree, that we might die to sin and live to righteousness. By his wounds you have been healed | 1 Peter 2:24
---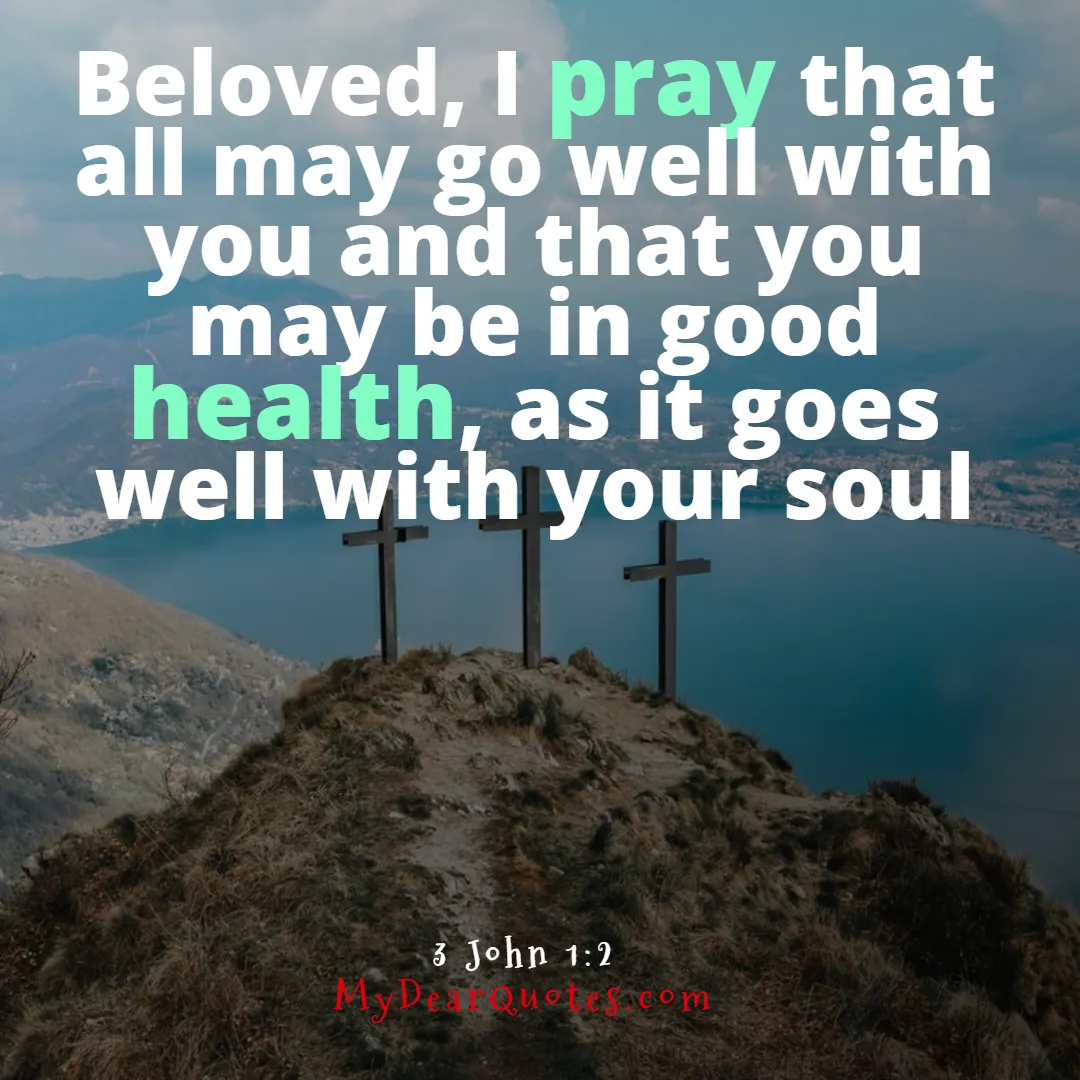 Beloved, I pray that all may go well with you and that you may be in good health, as it goes well with your soul | 3 John 1:2
---
Let my whole being bless the Lord and never forget all his good deeds: how God forgives all your sins, heals all your sickness | Psalm 103:2-3
---
One who stays stubborn after many corrections will be suddenly broken, beyond healing | Proverbs 29:1
---
It wasn't any herb or ointment that healed them but your word alone, Lord, which heals everything | Wisdom 16:12
---
But now I will heal and mend them. I will make them whole and bless them with an abundance of peace and security | Jeremiah 33:6
---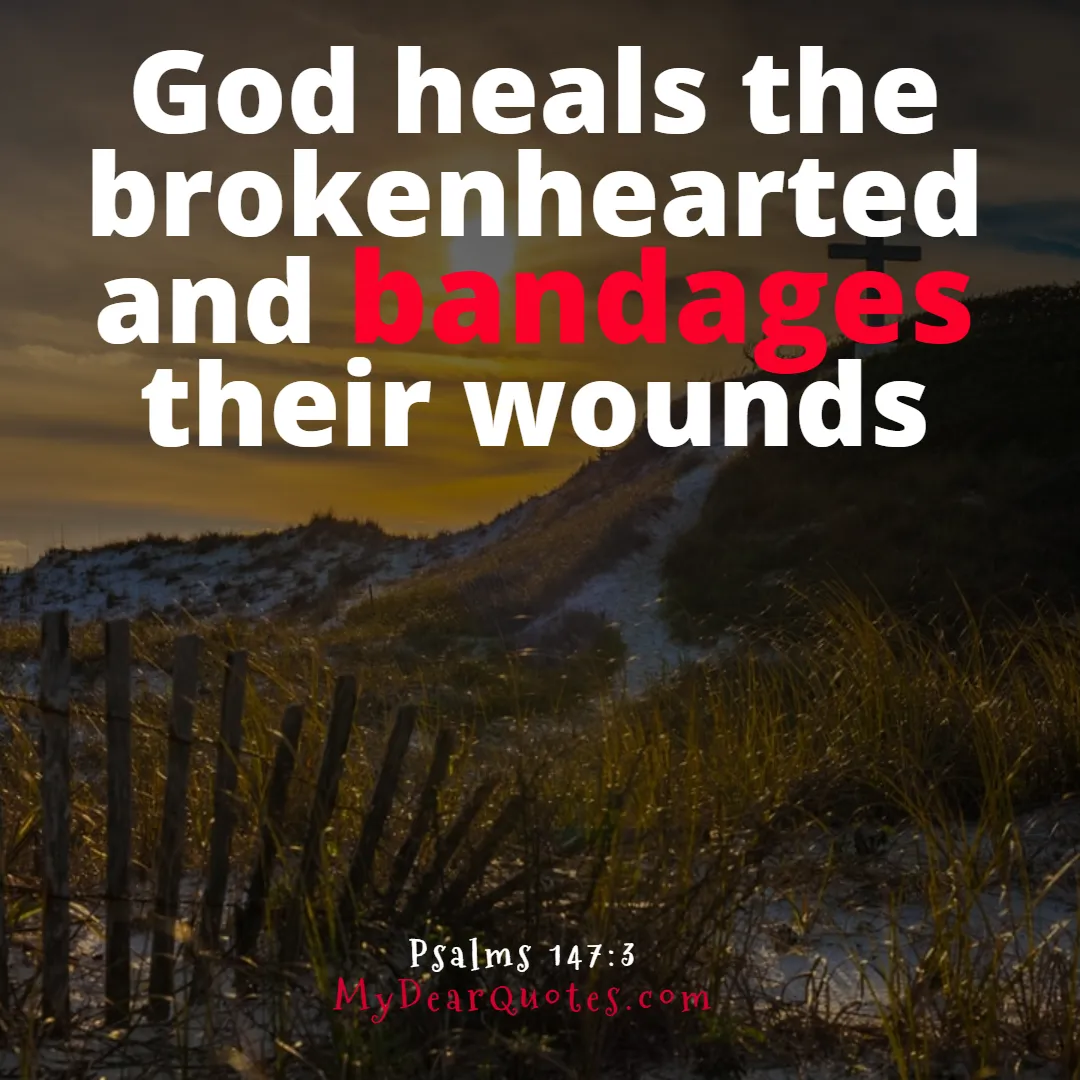 God heals the brokenhearted and bandages their wounds | Psalms 147:3
---
Healing quotes from the bible
---
Worship the LORD your God, and his blessing will be on your food and water. I will take away sickness from among you | Exodus 23:25
---
See now that I myself am he! There is no god besides me. I put to death and I bring to life, I have wounded and I will heal, and no one can deliver out of my hand | Deuteronomy 32:39
---
Nevertheless, I will bring health and healing to it; I will heal my people and will let them enjoy abundant peace and security | Jeremiah 33:6
---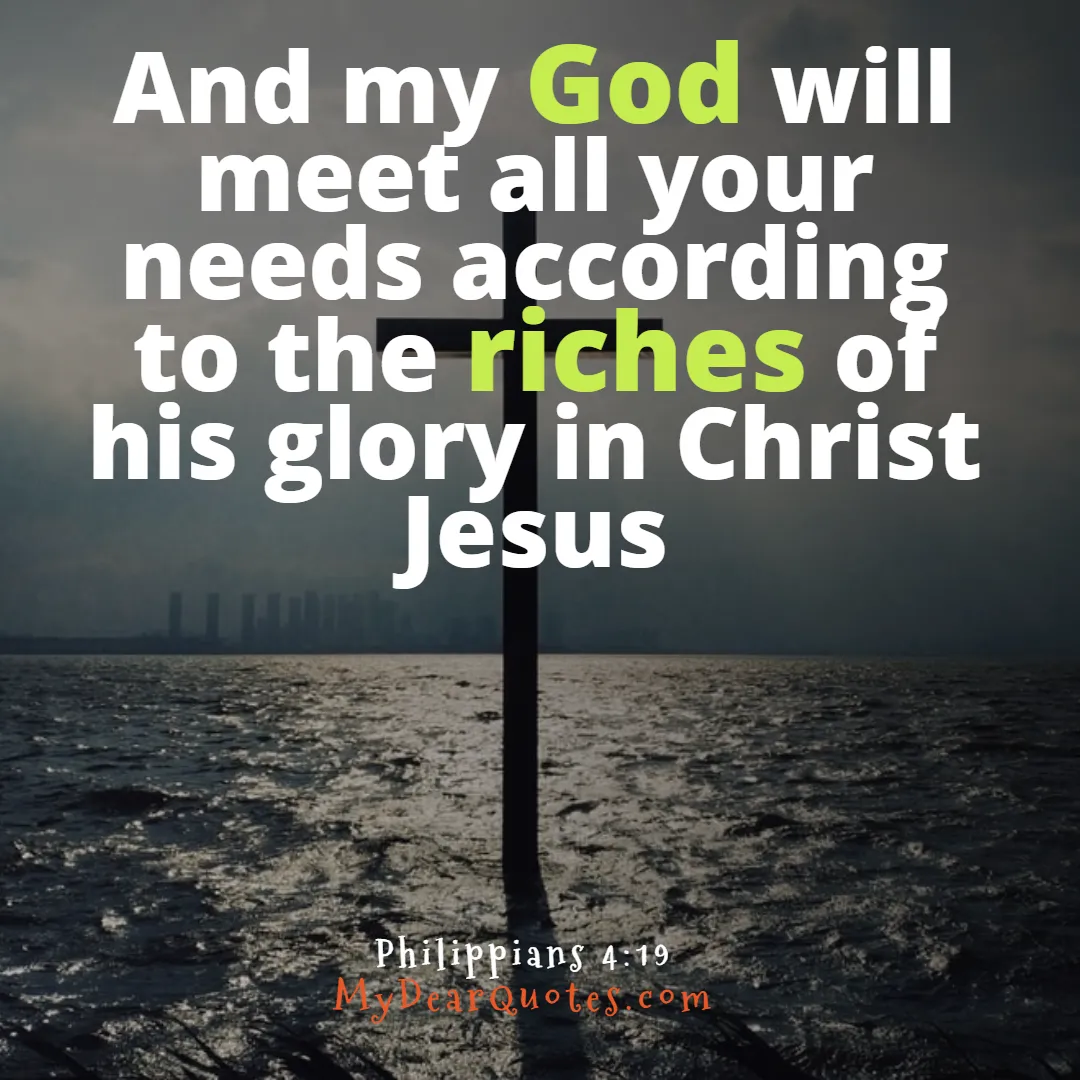 And my God will meet all your needs according to the riches of his glory in Christ Jesus | Philippians 4:19
---
Therefore confess your sins to each other and pray for each other so that you may be healed. The prayer of a righteous person is powerful and effective | James 5:6
---
The Lord gives sight to the blind, the Lord lifts up those who are bowed down, the Lord loves the righteous | Psalms 146:8
---
He will wipe every tear from their eyes. There will be no more death or mourning or crying or pain, for the old order of things has passed away | Revelation 21:4
---
More Blessings And Verses From Us
Positive Verses In The Bible
Bible Verses For Encouragement With Pictures
Friday Blessings
Wednesday Blessings With Images
Scriptures on mental health
---
And the people all tried to touch him, because power was coming from him and healing them all | Luke 6:19
---
He himself bore our sins in his body on the cross, so that we might die to sins and live for righteousness; by his wounds you have been healed | 1 Peter 2:24
---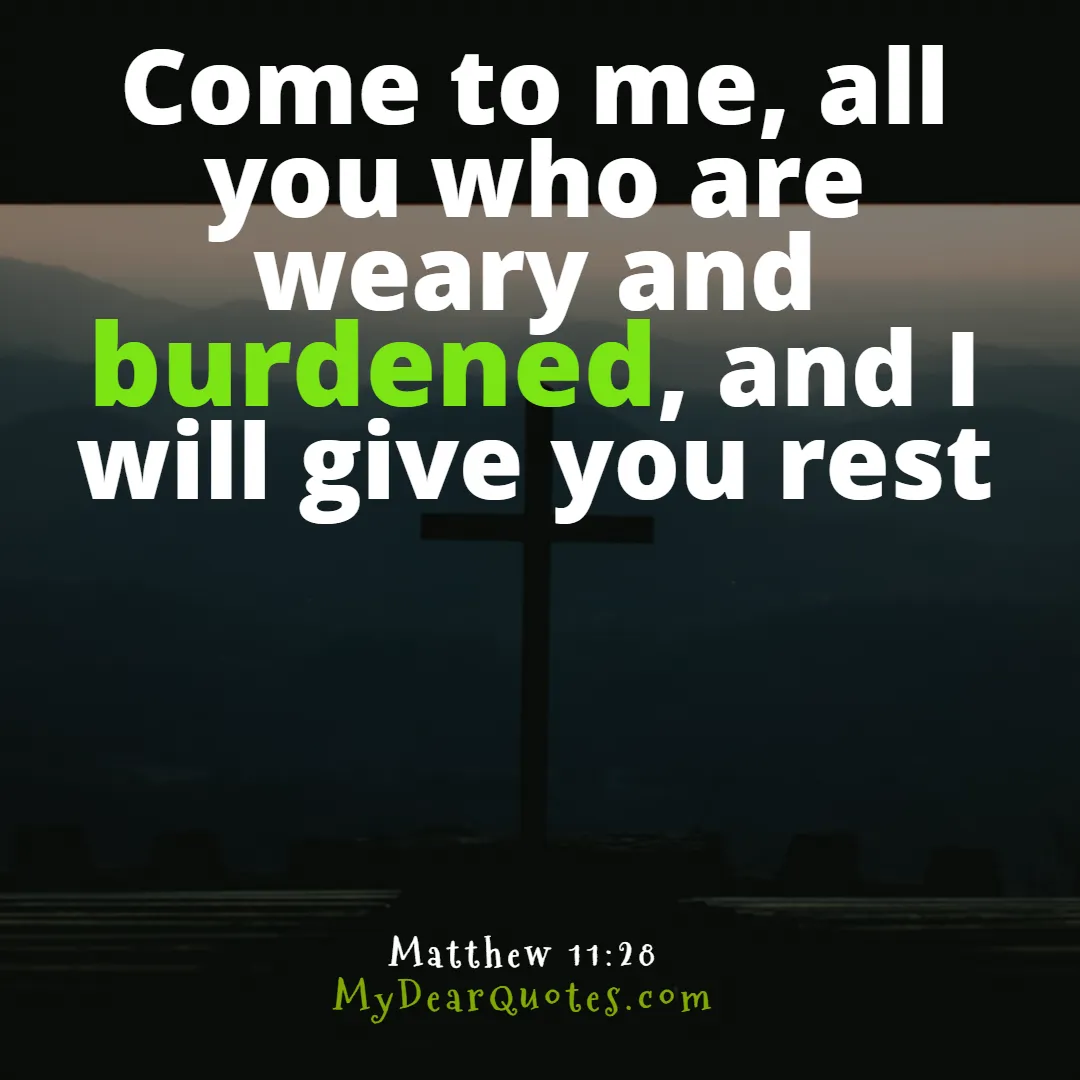 Come to me, all you who are weary and burdened, and I will give you rest | Matthew 11:28
---
Heal the sick, raise the dead, cleanse those who have leprosy, drive out demons. Freely you have received; freely give | Matthew 10:8
---
If my people, who are called by my name, will humble themselves and pray and seek my face and turn from their wicked ways, then I will hear from heaven, and I will forgive their sin and will heal their land | 2 Chronicles 7:14
---
Go back and tell Hezekiah, the ruler of my people, 'This is what the Lord, the God of your father David, says: I have heard your prayer and seen your tears; I will heal you. On the third day from now you will go up to the temple of the Lord | 2 Kings 20:5
---
Let them shout for joy, and be glad, that favour my righteous cause: yea, let them say continually, Let the Lord be magnified, which hath pleasure in the prosperity of his servant | Psalm 35:27 KJV
---
Behold, we count them happy which endure. Ye have heard of the patience of Job, and have seen the end of the Lord; that the Lord is very pitiful, and of tender mercy | James 5:11 KJV
---
No matter what you are currently facing, we hope that these healing scriptures will provide you with relief and restore and alleviate some of the tension that comes from dealing with extremely difficult situations, especially during taxation seasons when there seem to be more questions than answers. Whether you are looking for the best Bible verses about healing, healing prayers, or healing scriptures, we hope that our verses did help you with what you were searching for.
We end our Healing Scriptures on a high. If you liked it, spread the word on social media. Thank You.
---