Positive Quotes About Happiness
Positive Quotes About Happiness That Will Clear Your Mind And Boost Your Spirit. All quotes come from great authors like Charles Bukowski And Mark Twain, as well as from some of the greatest positive characters in history like Mother Teresa, Abraham Lincoln, Walt Disney, and more.
Short Happy Positive Quotes
---
Happiness is not something you postpone for the future; it is something you design for the present | Jim Rohn
---
Happiness is when what you think, what you say, and what you do are in harmony | Mahatma Gandhi
---
The only way to avoid being miserable is not to have enough leisure to wonder whether you are happy or not | George Bernard Shaw
---
Success is getting what you want, happiness is wanting what you get | W.P. Kinsella
---
Be happy with what you have. Be excited about what you want | Alan Cohen
---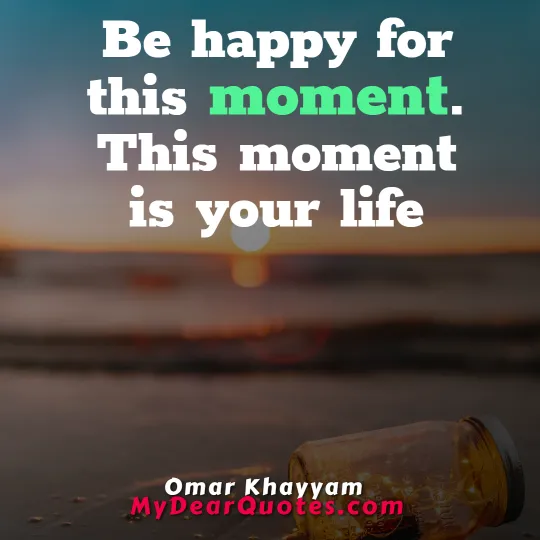 Be happy for this moment. This moment is your life | Omar Khayyam
---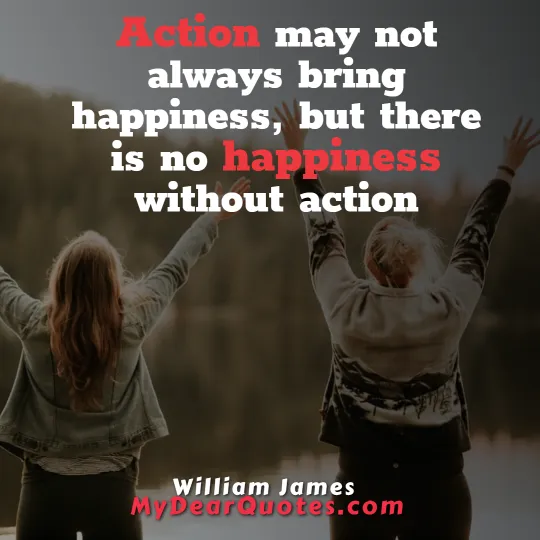 Action may not always bring happiness, but there is no happiness without action | William James
---
There is no path to happiness; happiness is the path | Buddha
---
Positive Happy Life Quotes
---
Sanity and happiness are an impossible combination | Mark Twain
---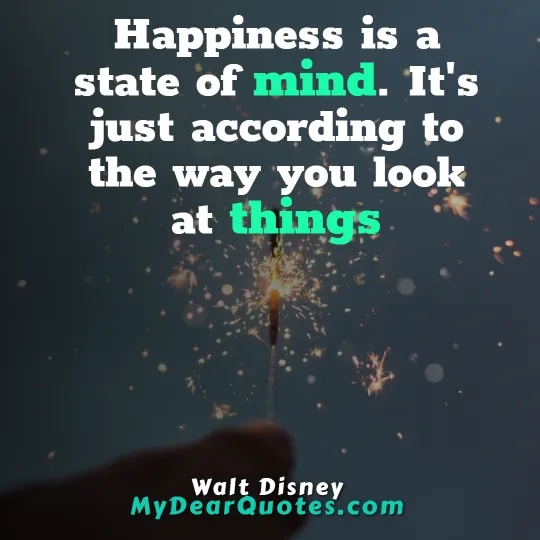 Happiness is a state of mind. It's just according to the way you look at things | Walt Disney
---
If you find serenity and happiness, some may be jealous. Be happy anyway | Mother Teresa
---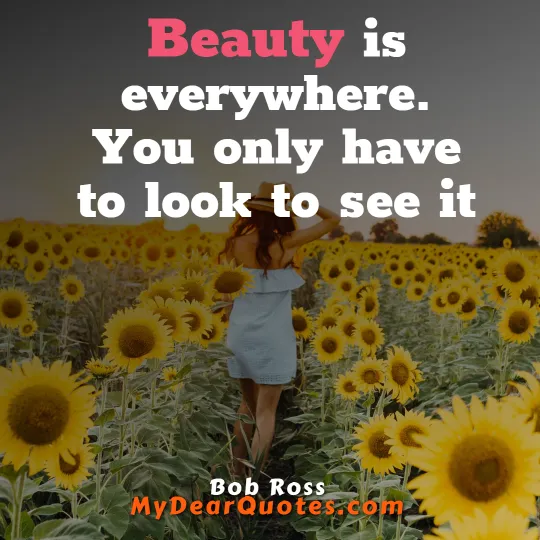 Beauty is everywhere. You only have to look to see it | Bob Ross
---
When you love what you have, you have everything you need | Unknown
---
Being happy never goes out of style | Lilly Pulitzer
---
Spread love everywhere you go. Let no one ever come without leaving happier | Mother Teresa
---
Happy Positive Inspirational Quotes
---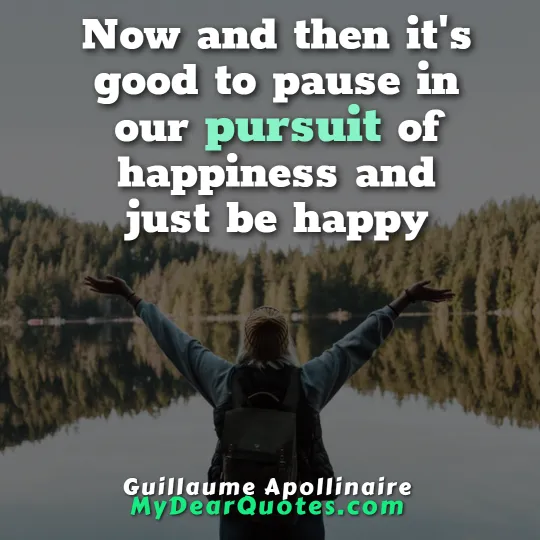 Now and then it's good to pause in our pursuit of happiness and just be happy | Guillaume Apollinaire
---
The most worth-while thing is to try to put happiness into the lives of others | Robert Baden-Powell
---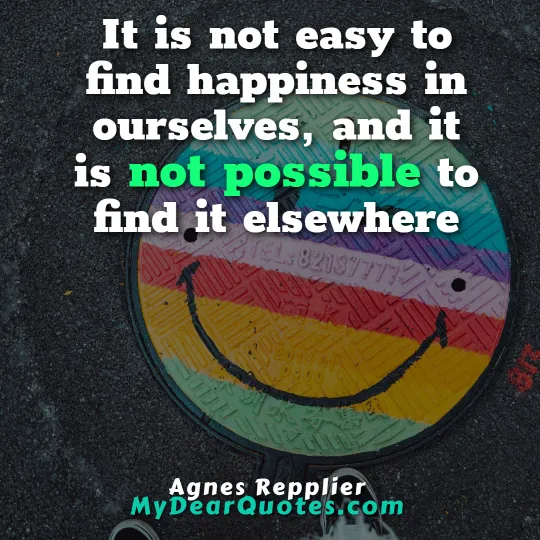 It is not easy to find happiness in ourselves, and it is not possible to find it elsewhere | Agnes Repplier
---
Happiness is not a matter of intensity but of balance, order, rhythm and harmony | Thomas Merton
---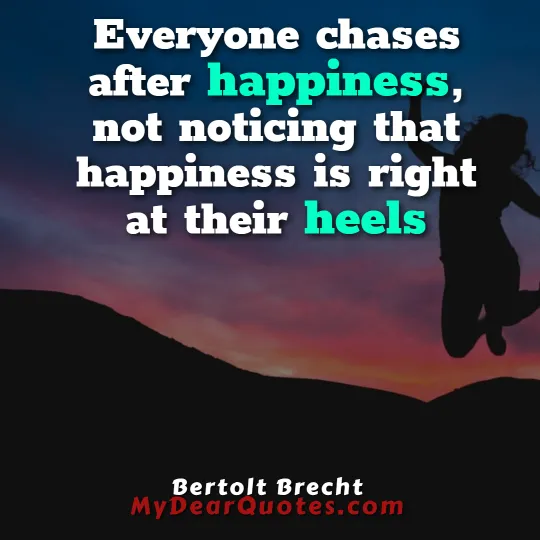 Everyone chases after happiness, not noticing that happiness is right at their heels | Bertolt Brecht
---
Folks are usually about as happy as they make their minds up to be | Abraham Lincoln
---
Count your age by friends, not years. Count your life by smiles, not tears | John Lennon
---
More Quotes To Choose
8 Happiness Affirmations To Go
---
No medicine cures what happiness cannot | Gabriel García Márquez
---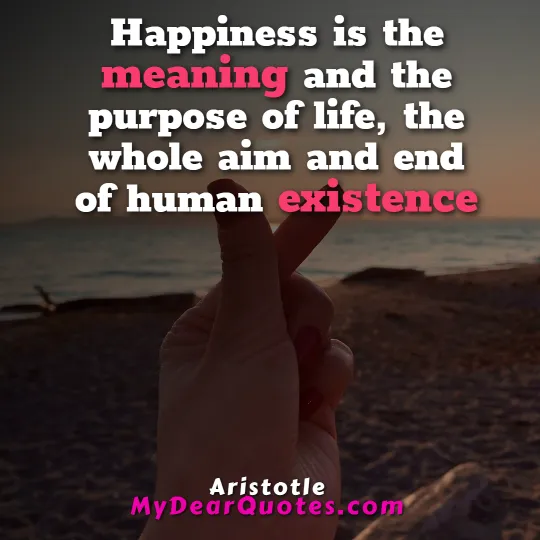 Happiness is the meaning and the purpose of life, the whole aim and end of human existence | Aristotle
---
We don't even ask happiness, just a little less pain | Charles Bukowski
---
In our daily lives, we must see that it is not happiness that makes us grateful, but the gratefulness that makes us happy | Albert Clarke
---
The mind is its own place, and in itself can make a heaven of hell, a hell of heaven | John Milton
---
The happiness of life is made up of the little charities of a kiss or smile, a kind look, a heartfelt compliment | Samuel Taylor Coleridge
---
The right way is not always the popular and easy way. Standing for right when it is unpopular is a true test of moral character | Margaret Chase Smith
---
I am not bound to win, I am bound to be true. I am not bound to succeed, but I am bound to live up to the light I have | Abraham Lincoln
---
We hope you liked our positive quotes about happiness. All of the images are shareable. Hover over them and you will get a share option.
---
---